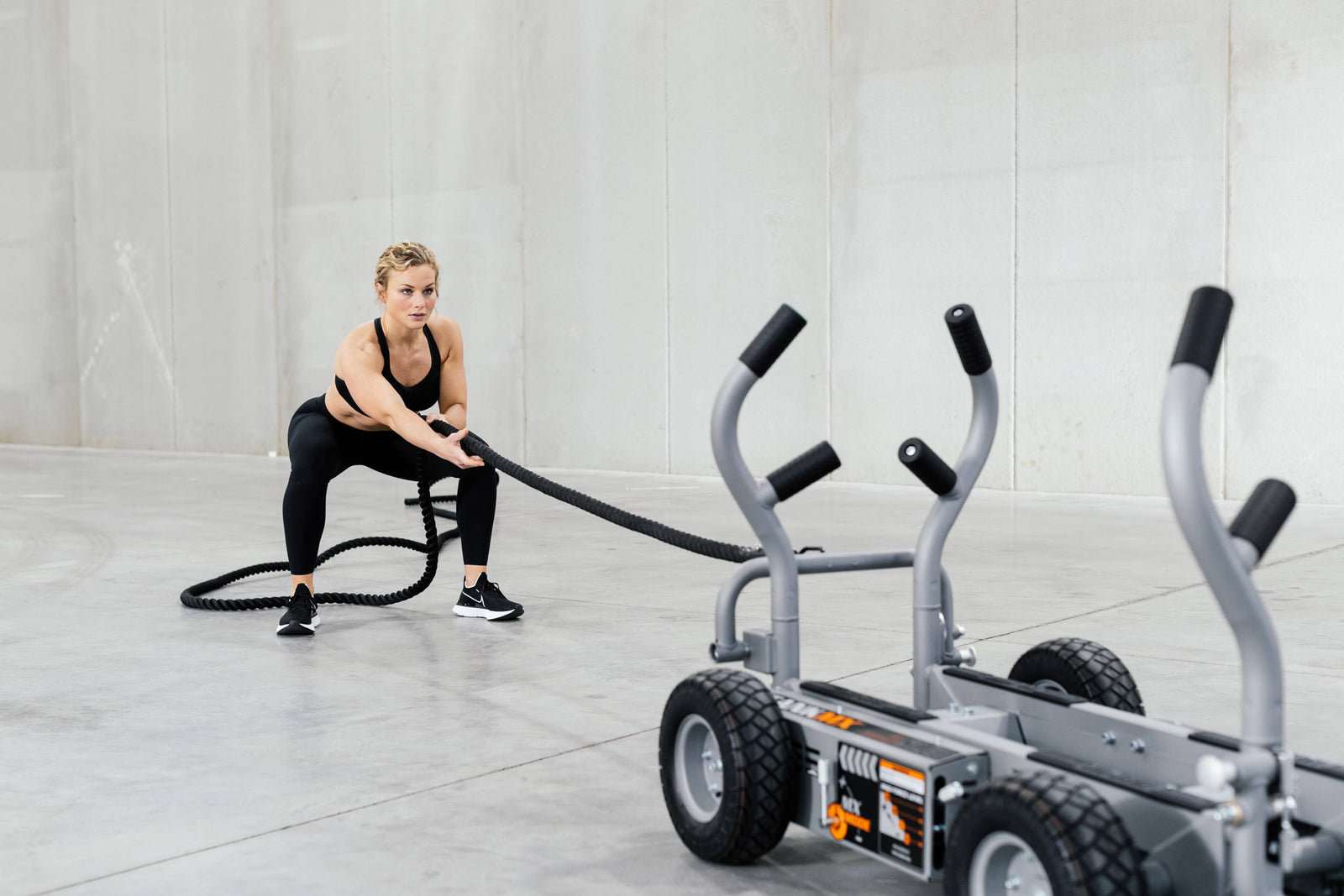 5 Ways a TANK Impacts My Life
When Torque Fitness first released the TANK, it was a solution to traditional push sled issues. Delivering silent, bi-directional training with various resistance difficulties, TANK is reinventing the way the fitness community works out. A solution for garage gym spaces and an optimal product for commercial facilities focusing on group fitness and individual training. Here are five ways the TANK has impacted lives.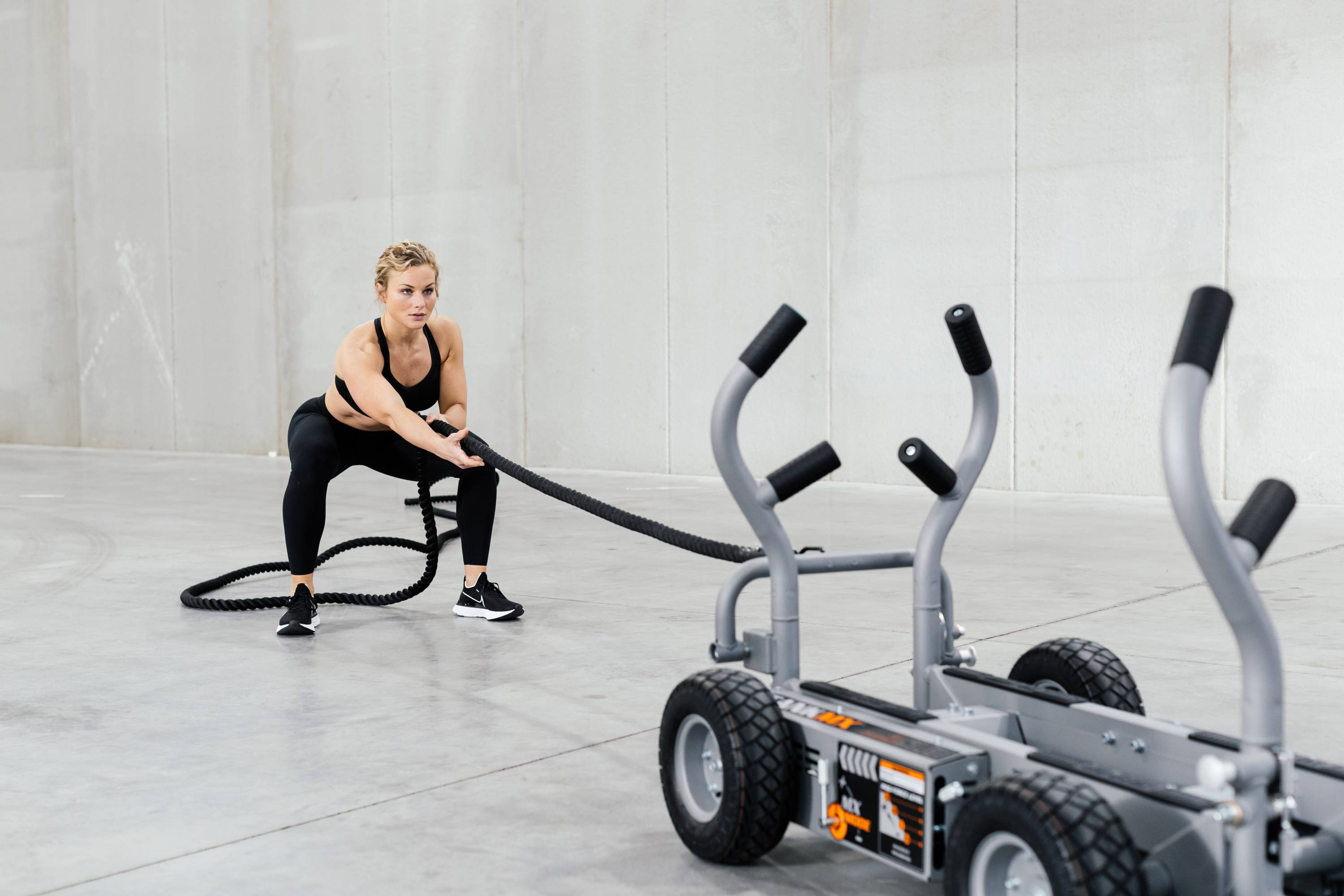 1. Strength
Torque elevated strength training by delivering a polished tool with effective resistance and the opportunity to get stronger outside of the weight room. TANK is an aesthetically pleasing product and a beast to battle with. With Torque's Mag-Force Resistance™, TANK provides a more intense consistent challenge than that of a traditional push sled. TANK is an all-around strength trainer because of the multiple diverse ways the tool can be used to build muscle. TANK is not a traditional push sled, therefore the product can be used for various functional muscle building exercises. TANKs have changed the intimidating culture of strength training.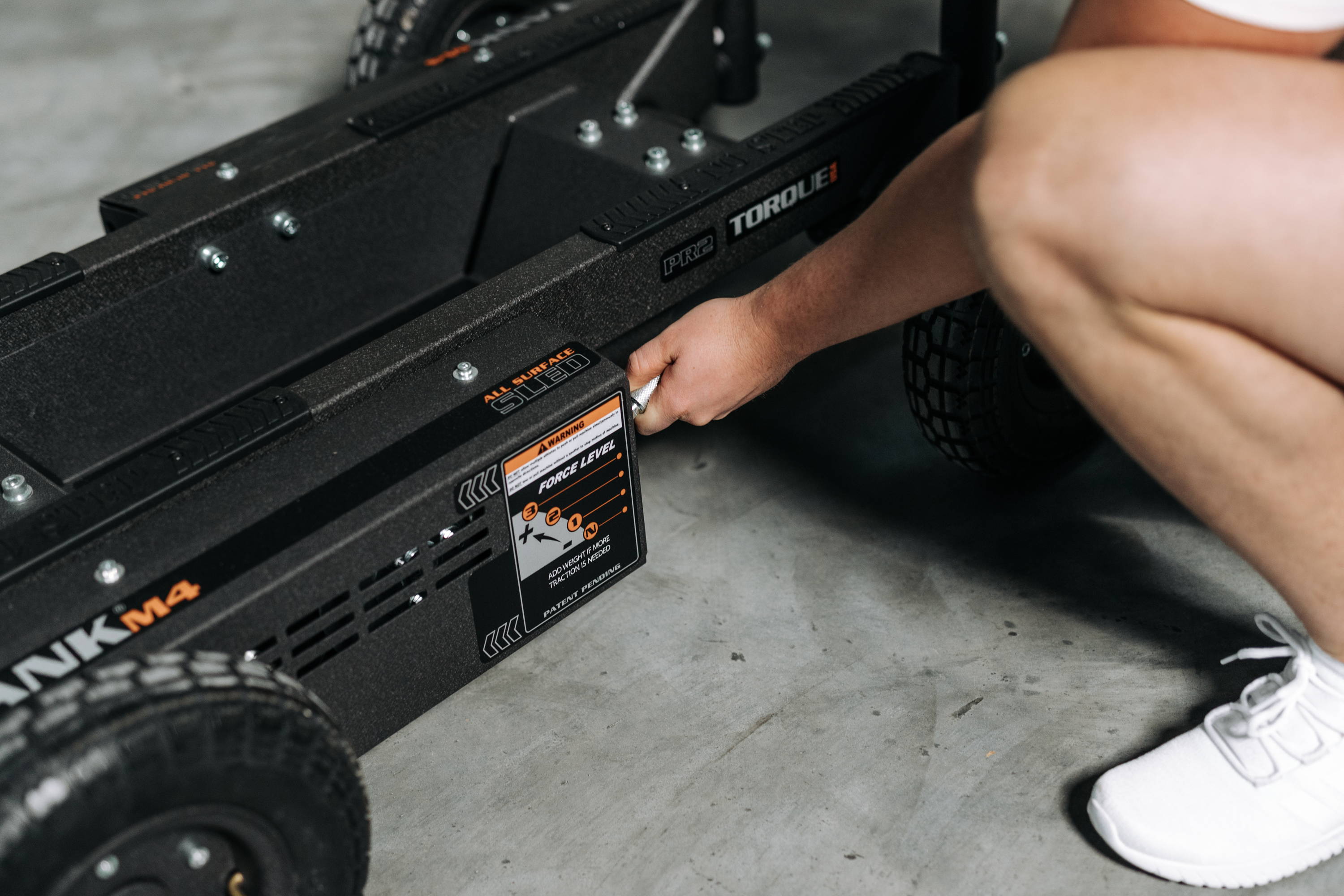 2. Endurance
All models of the TANK revamped endurance training by encompassing full-body movements and challenging explosive energy. The bi-directional aspect of the TANK is important for increasing endurance because movement can stay consistent - push forward, pull backward, non-stop motion. By focusing on constant work, 14 minutes of a TANK workout can be the equivalent to one hour on a treadmill. The TANK is transforming endurance training for groups and individuals!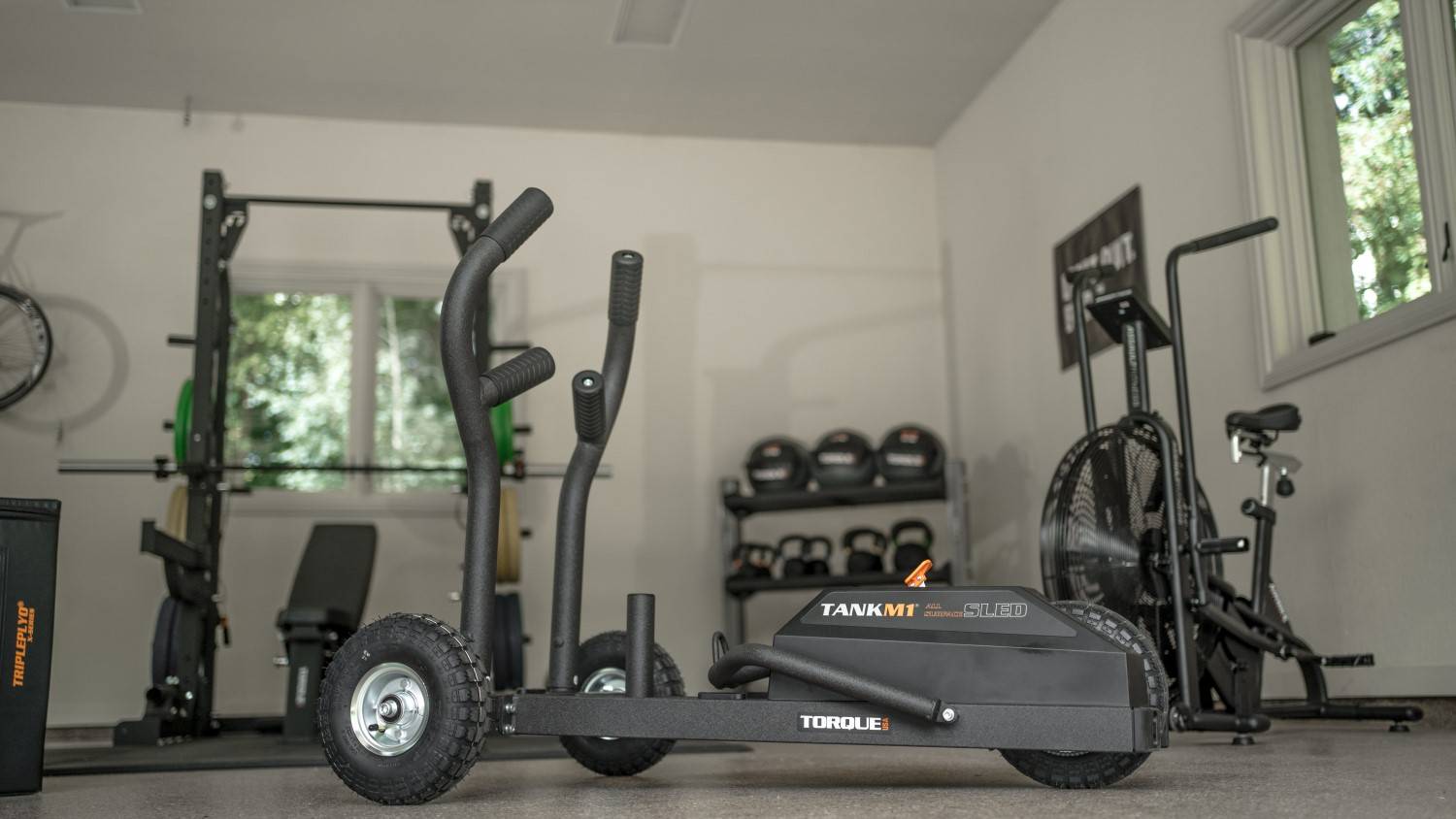 3. Overall Training
TANKs have been altering training since first use! Multiple types of fitness training have become optimized because of the various ways to workout with a TANK. In comparison to a traditional push sled, TANK offers isolated and full-body training with one machine. Members of the TANK community praise the TANK for completely revamping their fitness journey through unique movements such as; a bear crawl with TANK push, bulgarian split squats and endless exercises with the v-strap attachment. The three generations of TANK are not just pieces of gym equipment, they are tools to improve overall training and motivate a healthy lifestyle.
4. Motivation
Train with a TANK to experience undeniable change - both body and mind! By incorporating a TANK into daily training, motivation is heightened because of TANK's versatility - workouts are never boring! A TANK delivers exhilarating workouts with a continuous challenge thanks to the Mag-Force Resistance™. The faster an athlete pushes through a TANK circuit, the more difficult the resistance becomes, constantly motivating the user to stay tough, mentally & physically. TANK training is a physical challenge, but the mental aspect of the TANK is equally as important. Growing in strength is a linear path to a growth mindset! All generations of the TANK encourage motivation at all levels!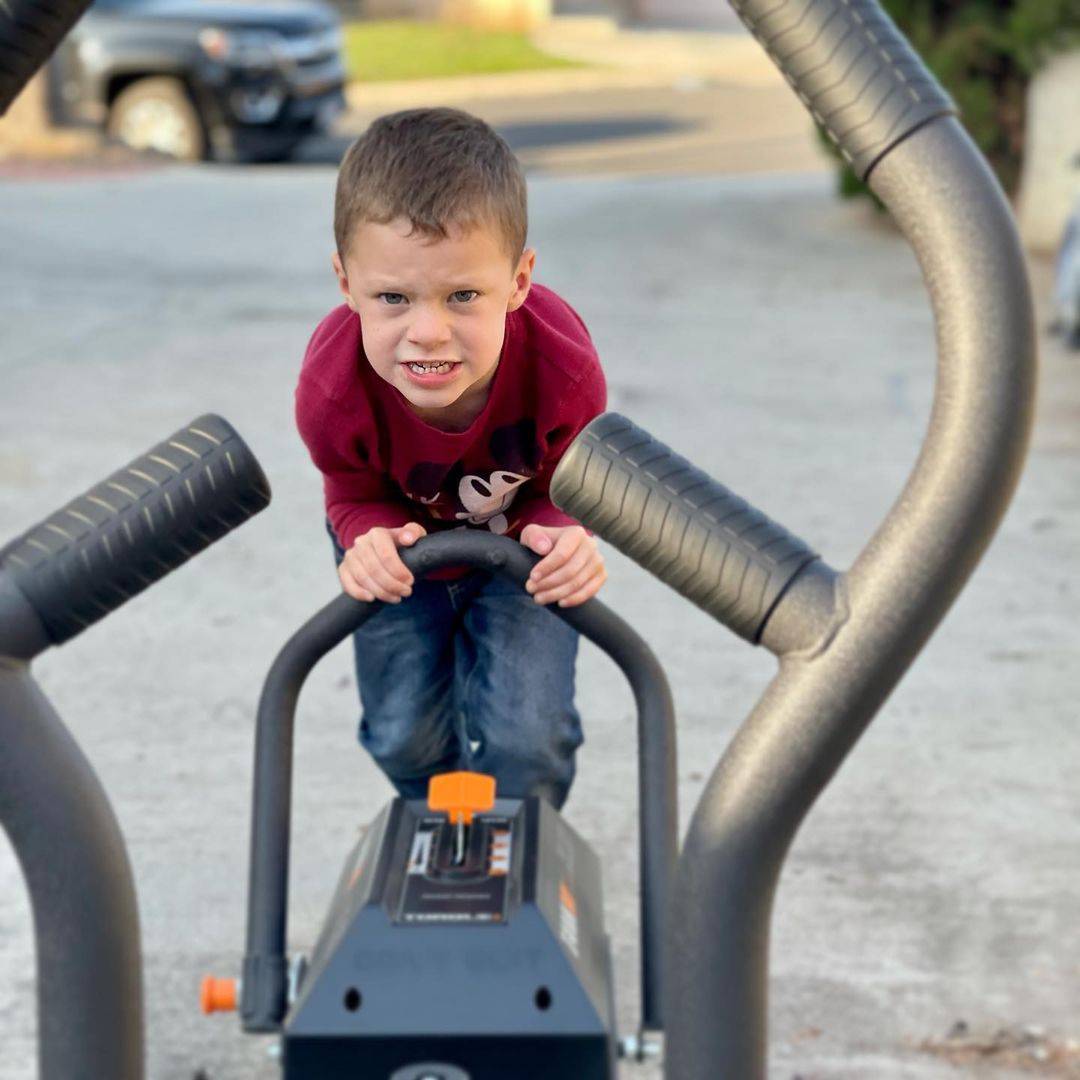 5. Home Gym Experience
During the global pandemic, Torque Fitness assisted home gym owners with outfitting home and garage gym spaces in a unique, functional way. TANK was an obvious addition for home gym owners. Silent training to please both family members and neighbors! The TANK M1 was a powerful addition to the TANK family with intense training aspects and excellent storage capabilities such as a wall hanging option! All versions of the TANK are powerful tools for the home gym because the product transforms a traditional garage gym into a dynamic space appropriate for athletes of all fitness levels! Did we mention kids love the TANK too - it's a fun new playground! With three generations of TANK, there is a limitless potential for those training at their home gym.