The ultimate guide to training trends and a year of functional fitness.
A new year brings new potential, innovative products, and diverse ways to train. The COVID-19 pandemic has forced the world to pivot and stay home meaning the responsibility of outfitting a gym no longer solely relies on fitness studios throughout the word - it relies on homeowners! Home gym equipment sales have skyrocketed and continue to do so as the industry and virus evolve. One month into 2021 and the reviews are already rolling in for the best workout equipment of the year.
From designing an entire home gym space or working with the corner in your apartment, here are five of the most valuable pieces of gym equipment for 2021.
Finding balance is an essential piece of any lifestyle and fitness routine. Setting a schedule with specific workout times and programs, workday to-dos, chores and rest are important while making an effort to create balance throughout daily life. Packing the calendar is productive but allowing the body and mind to rest is the most beneficial balancing act of all. Allotting time for work, workouts and breaks is a large part of staying motivated at home.
The ultimate fitness product of 2021 is a multi-functional squat rack. Requiring more space, squat racks deliver almost endless training capabilities when arranged within a home or garage gym. A product used to optimize weight training, the Torque Fitness Squat Racks are designed to be accessorized with various attachments such as battle ropes and pull up bars. Squat racks are an intricate part of full-body training because of the dynamic possibilities from traditional leg workouts to upper body presses and abdominal workouts.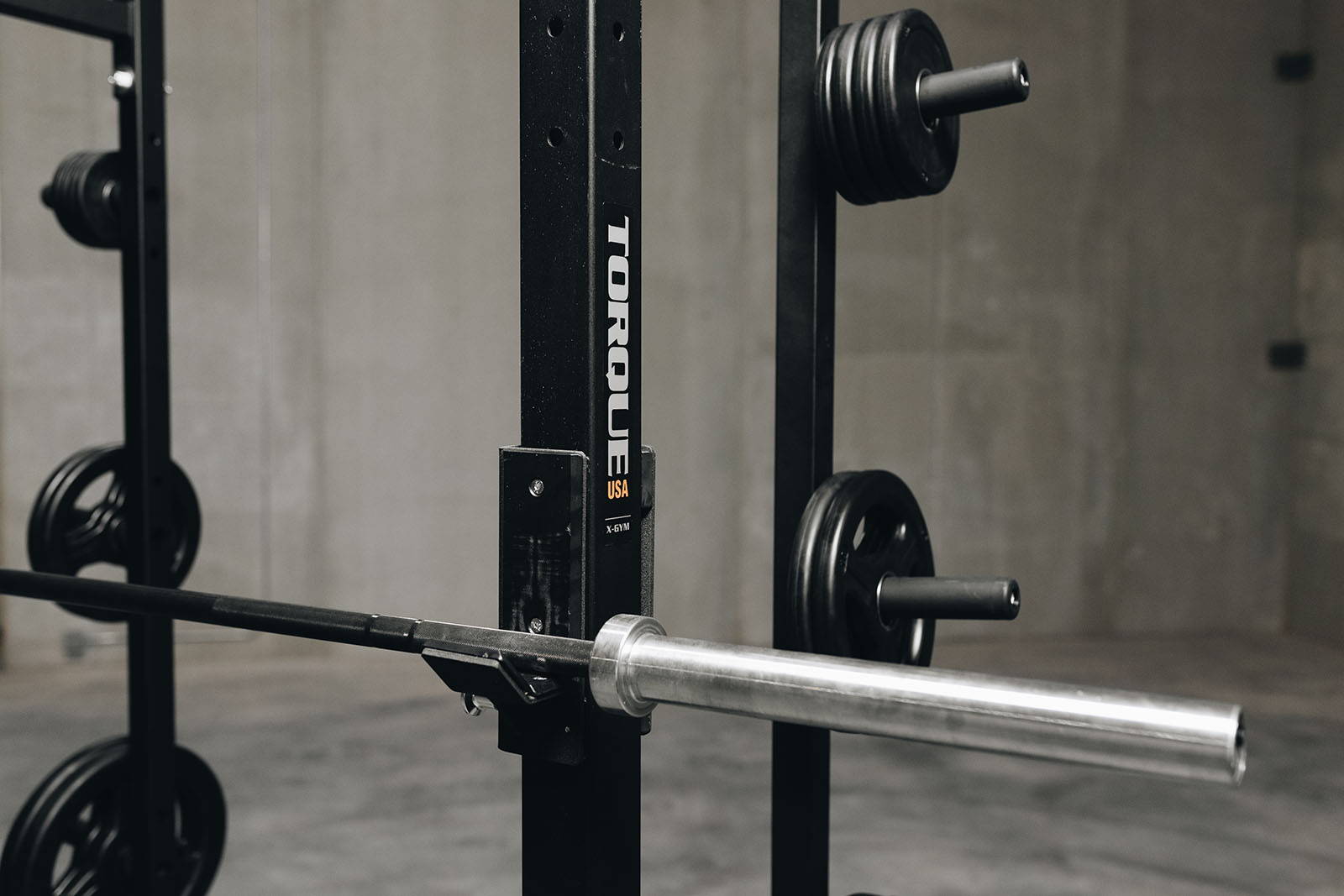 High Squat Rack with grip plates from Torque Fitness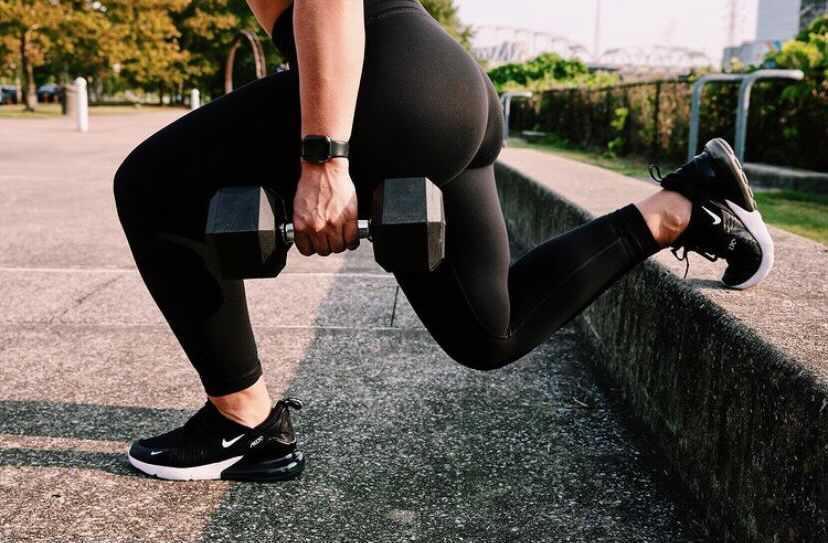 Torque Fitness Hexagon Dumbbells used by 22Fitness in Nashville, TN.
Highly demanded, incredibly useful. Dumbbells are an essential tool for fitness training - especially at home! A versatile piece of equipment to activate multiple muscles, stimulate growth and strength while building upon flexibility. Functionality is a major component when considering the top workout products for home and garage gyms. Dumbbells are space-efficient, only requiring a small storage area - roll them right under the bed - and are available at various weights to meet you at your fitness needs.
A training tool to increase endurance and explosive energy. Wall balls and slam balls are popular throughout home gyms and membership-based facilities because of the cardiorespiratory component, challenging your physical fitness through full-body, all-out movements. Both products are useful within high-intensity workouts and endurance training. While wall balls focus on full body movements in an upward range, slam balls test power and control. These gym essentials are also effective in small spaces and require minimal storage space.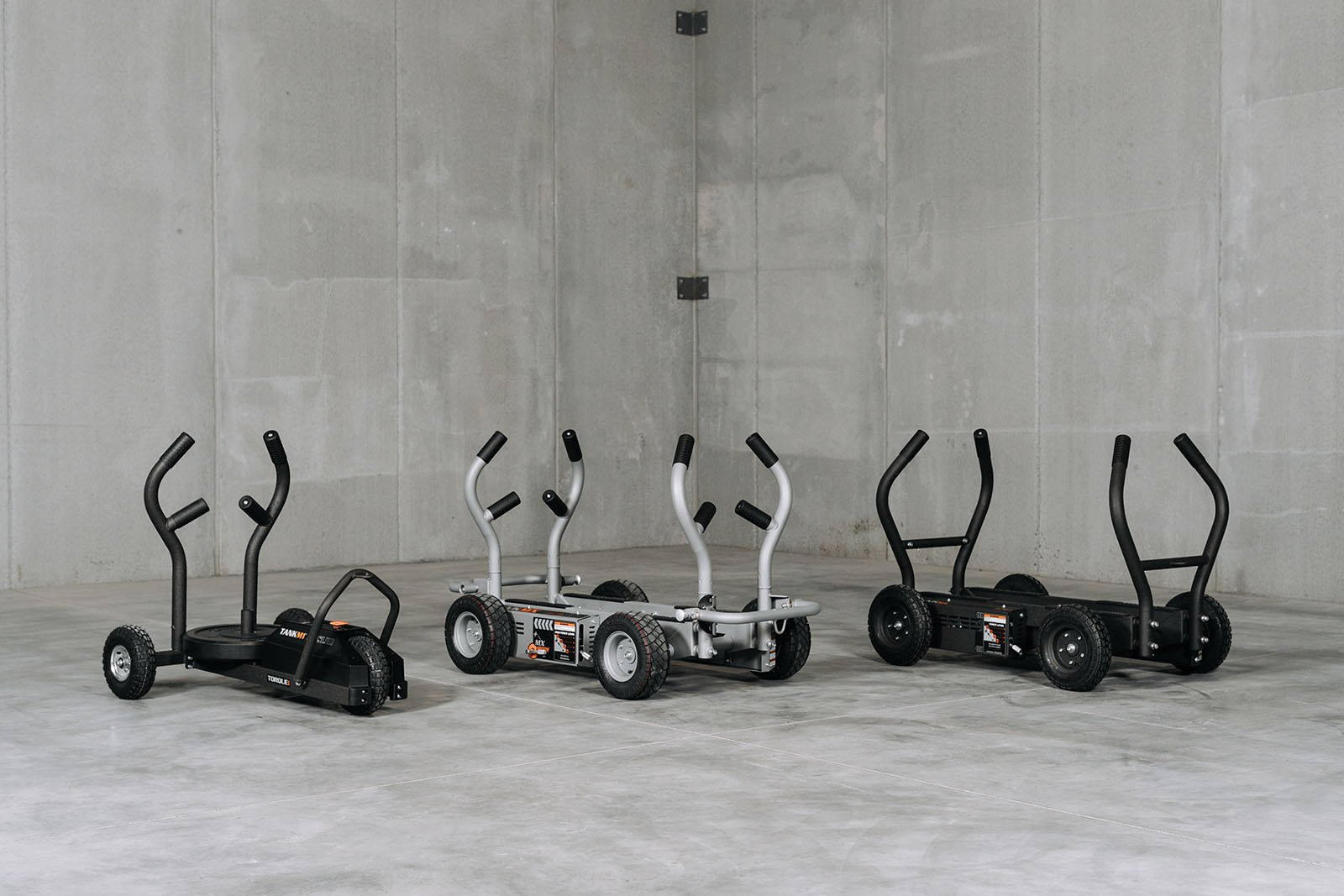 The three generations of TANK; TANK M1, TANK MX, TANK M4.
Undeniably unique. The trending TANK from Torque Fitness is a revolutionary piece of equipment designed to heighten individual and team training. The TANK is a magnetic resistance-based push sled. A notable TANK feature is the bi-directional motion and optimization of the product to be more than just a sled. TANK is utilized for deadlifts, push-ups, and multiple ab workouts. A truly remarkable machine made to rise as one of the top workout products of 2021.
Comeback tour is the motto of 2021. Whether you are getting into the gym or building your at-home fitness facility, there are remarkable products ready to elevate your fitness experience. Torque products are built with durability and creativity to ensure athletes of all types can build to their goals with the best gym equipment wherever they train.