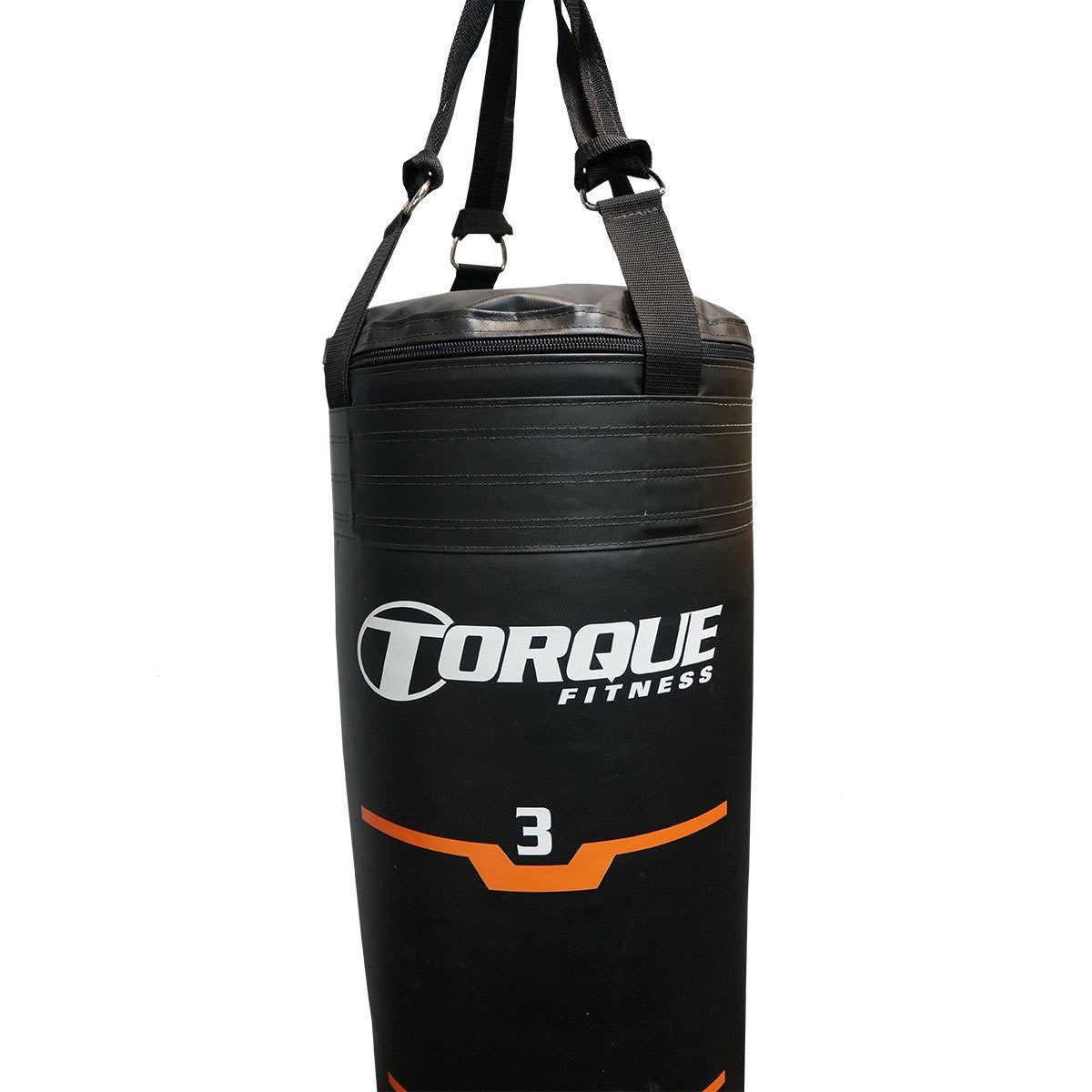 Why and How Torque Reimagined the Heavy Bag
TORQUE'S NEW HEAVY BAG
No longer exclusive to marital arts trainees or MMA fighters, heavy bag training is an engaging and unique way to incorporate group, athletic, and functional training within facilities today. Heavy bag training provides a wide range of training options while requiring limited space in a facility, making them popular amongst fitness centers, high schools, universities, and performance training centers today. Heavy bags can help the user develop footwork, upper body movements, and overall endurance.
BUILDING A DURABLE HEAVY BAG
In a fitness facility, the key to choosing the right heavy bag is in its durability, user safety, and ability to withstand thousands of punches thrown its way, all of which comes from the build and material of the product. Because the bag is going to get a good beating, it's imperative that it has the material to withstand in order to keep the user's hands and wrists safe, while also keeping its form in order to look nice in a facility.

The key to withstanding the punches and keeping form comes from how consistent all areas of the bag are. If some areas of the bag are softer than others, the material may sink to the bottom of the bag and leave areas less padded, which can cause the bag to look slouchy or lumpy, and ultimately damage user's hands and wrists if punched in the wrong area.
PLYO BOX FOAM TECH IN HEAVY BAG
This specific foam and design comes from Torque's innovation withplyoboxes. While soft-sided or foam plyo boxes have been around for a while, and would seem to address some of these issues, Torque reimagined them from the inside out. Most foam plyoboxes available use a single piece open cell foam construction, that has been tried, tested, and trusted by thousands of users. Torque's solution to the typically weak and easily deformed plyoboxes was to engineer a molded dense foam core that provides stiffness to prevent crushing and increases weight for stability. The outer layer then provides the necessary give that absorbs impact and protects someone in the case of a miss. Applying the same innovation to theHeavy Bag, Torque created a better solution for facility owners and end users.
Torque's Heavy Bag is compatible with the Torque Heavy Bag anchors used on X-LAB, X-RACK, X-SIEGE, and X-CREATE, as well as most heavy bag stands (see dimensions in product description for specifics).
| | | |
| --- | --- | --- |
| | | |
| Heavy duty nylon straps dissipate sound and vibration from anchoring frame | 3 target zones help improve an athletes accuracy and allows for combination drills. | 100lb withstands heavy duty beatings |