The Pros of Owning a Garage Gym vs. Having a Gym Membership
Thinking of making the switch from health club membership to home gym owner? Top five realities of owning a garage gym versus paying for a monthly membership.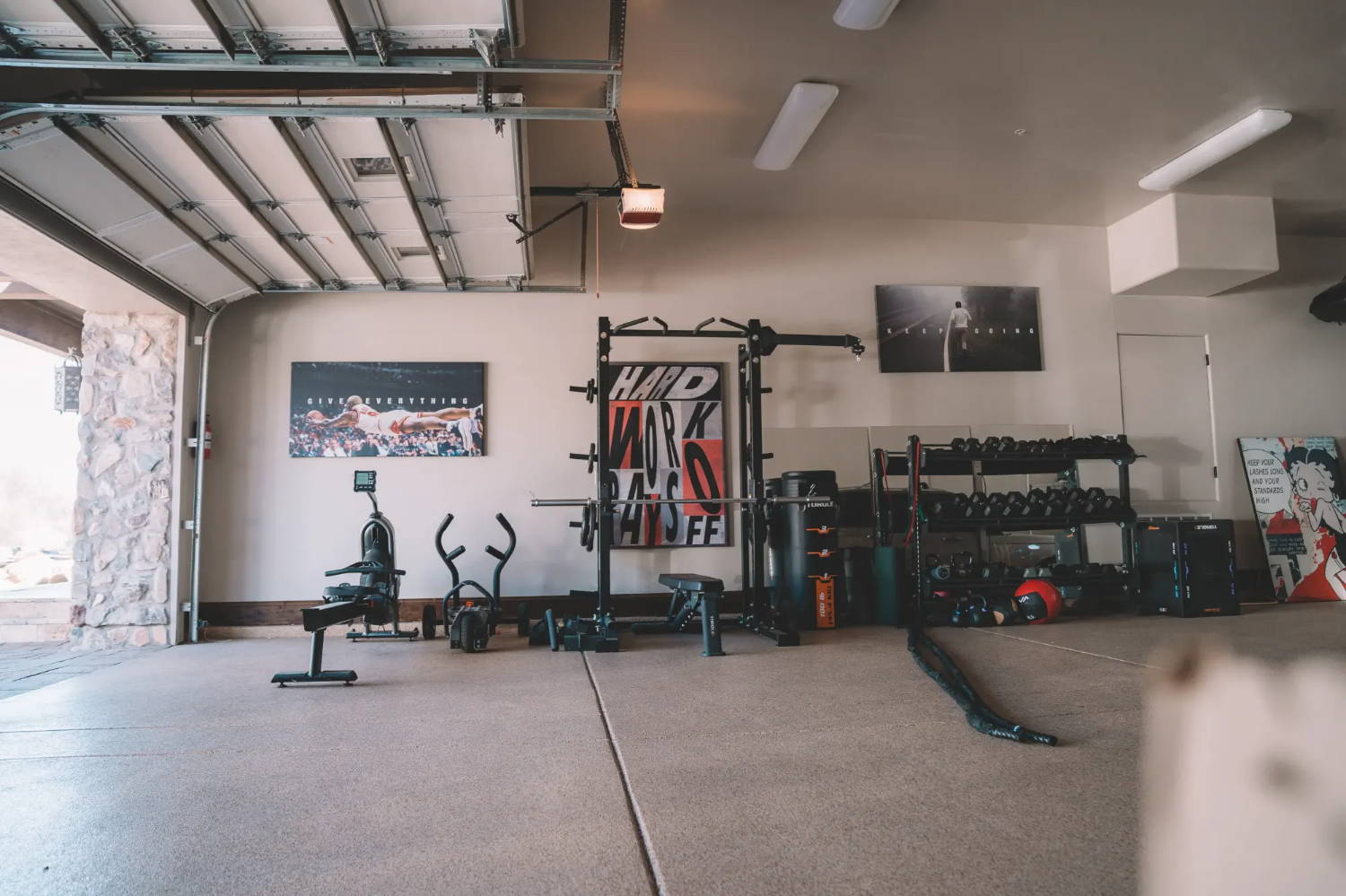 1. No Waiting In Line For Equipment
Impatient no more! Garage gyms eliminate the feeling of leaving work only to find that every squat rack is occupied. Do squats & deadlifts without having to awkwardly ask the person doing bicep curls in the squat rack how many more sets they have. Home gyms put an end to unnecessary waiting & awkward gym conversations. Use whatever equipment you want for as long as you want!
2. Preserve Time & Energy
Commuting to the gym takes time away from workouts; especially when traffic, construction & inclimate weather increase travel time. Everyone has looked at their maps app, watched red lines illuminate and decided to skip the gym. Garage gyms put an end to this excuse. No more commuting, packing multiple bags for one day or getting frustrated at crowded gyms. Jump out of bed, into the garage gym & continue to push toward new goals without excuses!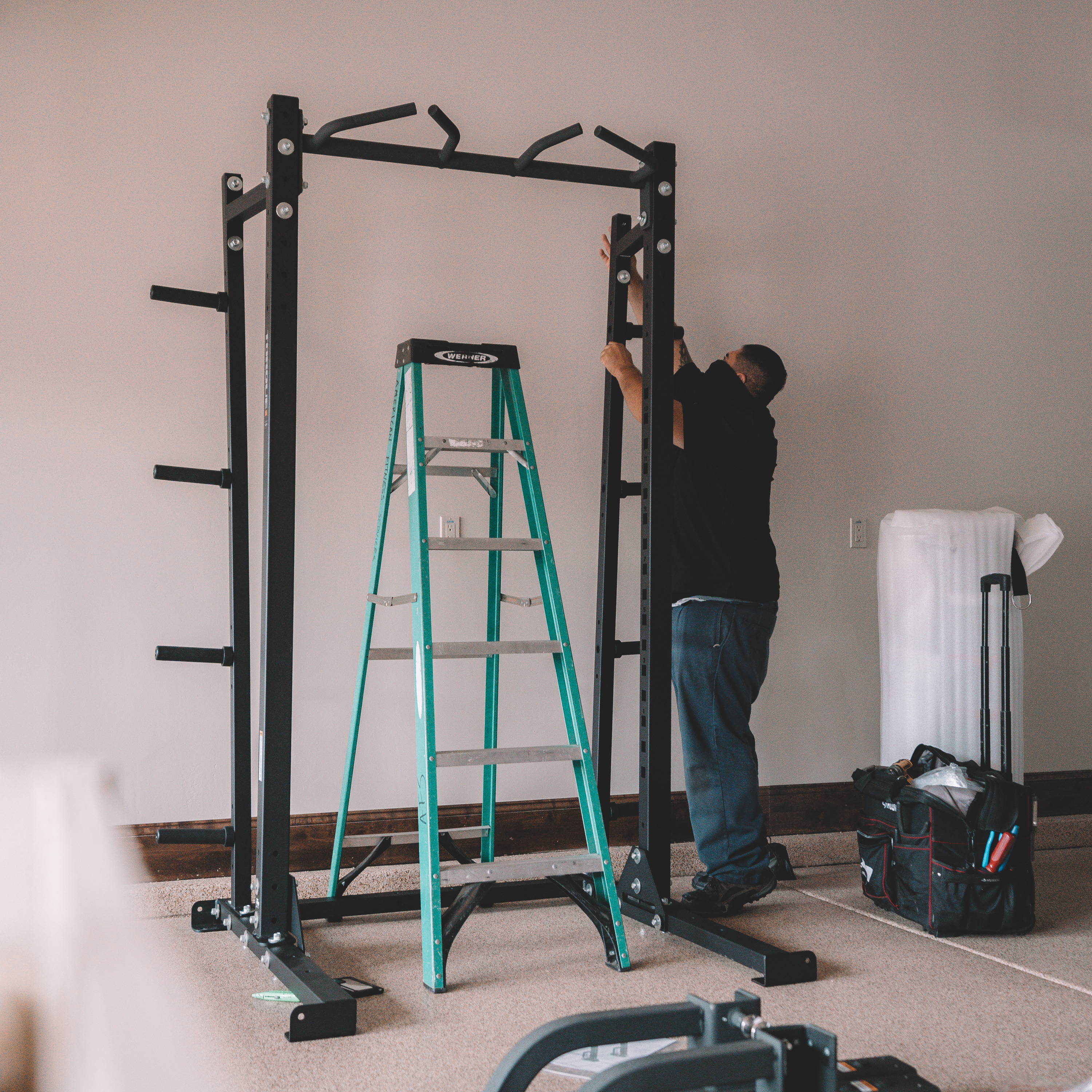 This might come as a shock at first, but investing in a garage gym saves money in the long-term. The upfront cost can be daunting, but by creating a home gym space with durable, uniquely challenging equipment,continued training at home is possible & eliminates hefty membership costs. The typical functional fitness gym membership costs anywhere from $175 - $250. Easily recoup the costs of a single membership in a year by doing WODs at home.
It is much easier to develop healthy habits when roadblocks are eliminated. Excuses begin to diminish when the training space is a few steps away. Garage gyms make it easier to show up and train. Everyday may not be the best workout, but having a gym in the home increases accessibility and habitual actions.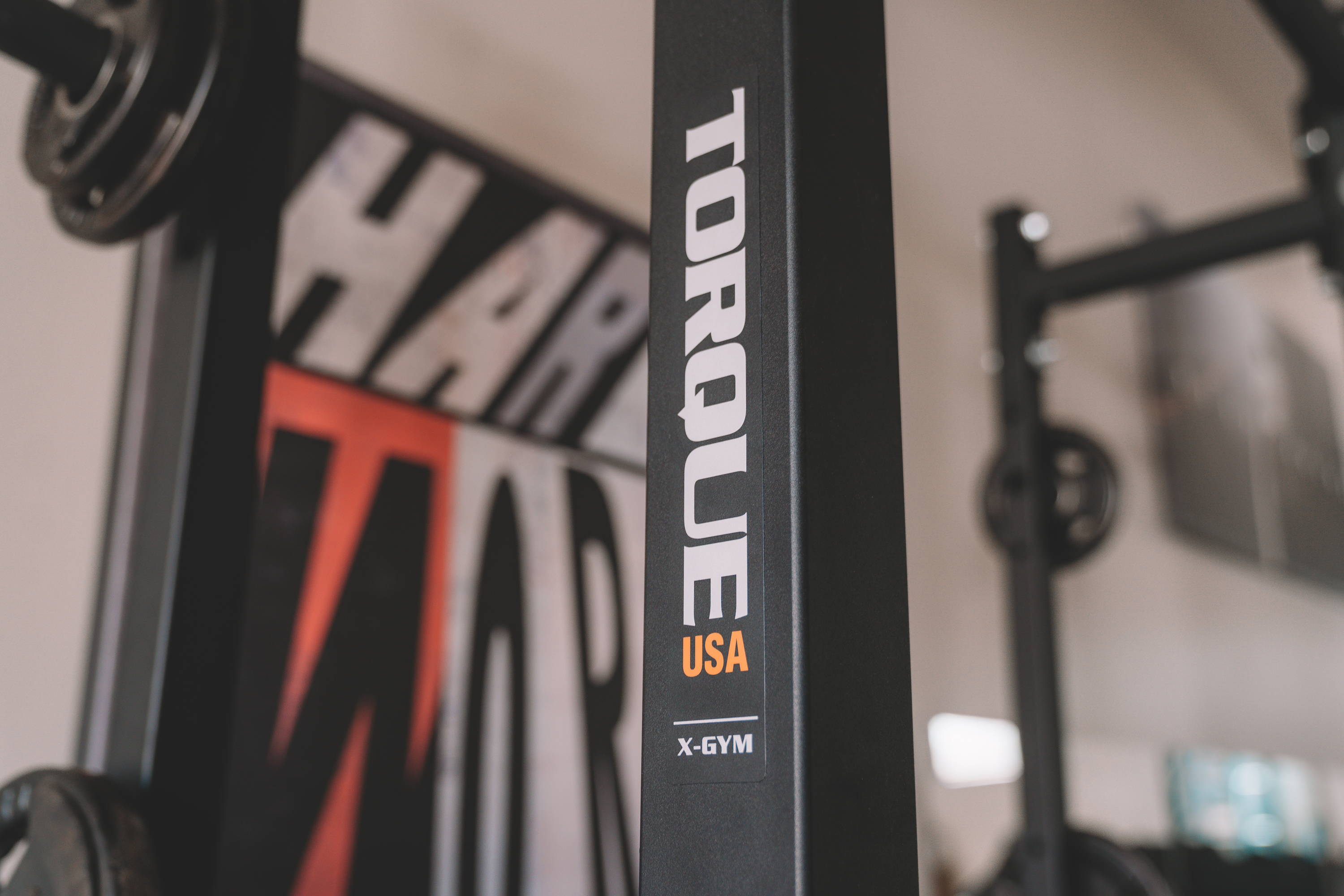 Having a garage gym allows focus & #gains without the distraction of others. Get in the zone without worry. No more bothersome conversations, blaring music from others or filming of the latest Instagram video trend.
Stay focused on the workout ahead rather than worrying about who's at the gym, what song is playing and how many more sets you can complete without being "that guy", taking too much time on a specific machine. Membership gyms warrant a plethora of distractions, but home gyms deliver the opportunity to focus on an individual workout, not the amount of weight on someone else's bar.
Owning a garage gym is not for everyone. Here are four cons of owning a garage gym:
Keeping a garage gym at a cool temperature can be a difficult task, especially in the summer months or dry climates. Training is a battle whether it's against the heat as well as the bar. Many athletes beat the heat with fans, open garage doors, lots of water & adaptation. When our team is "too hot" to workout, we remember the CrossFit athletes at the Granite Games who competed on 154 degree Fahrenheit turf!
Looking for social hour? A garage gym isn't the easiest space to make new friends. A garage gym is typically for the solo-minded individual who is working out alone, with a partner or personal trainer. Group training isn't ideal in a home garage gym. Ready for Yoga or looking to be coached through a HIIT? A garage gym may not be the ideal solution.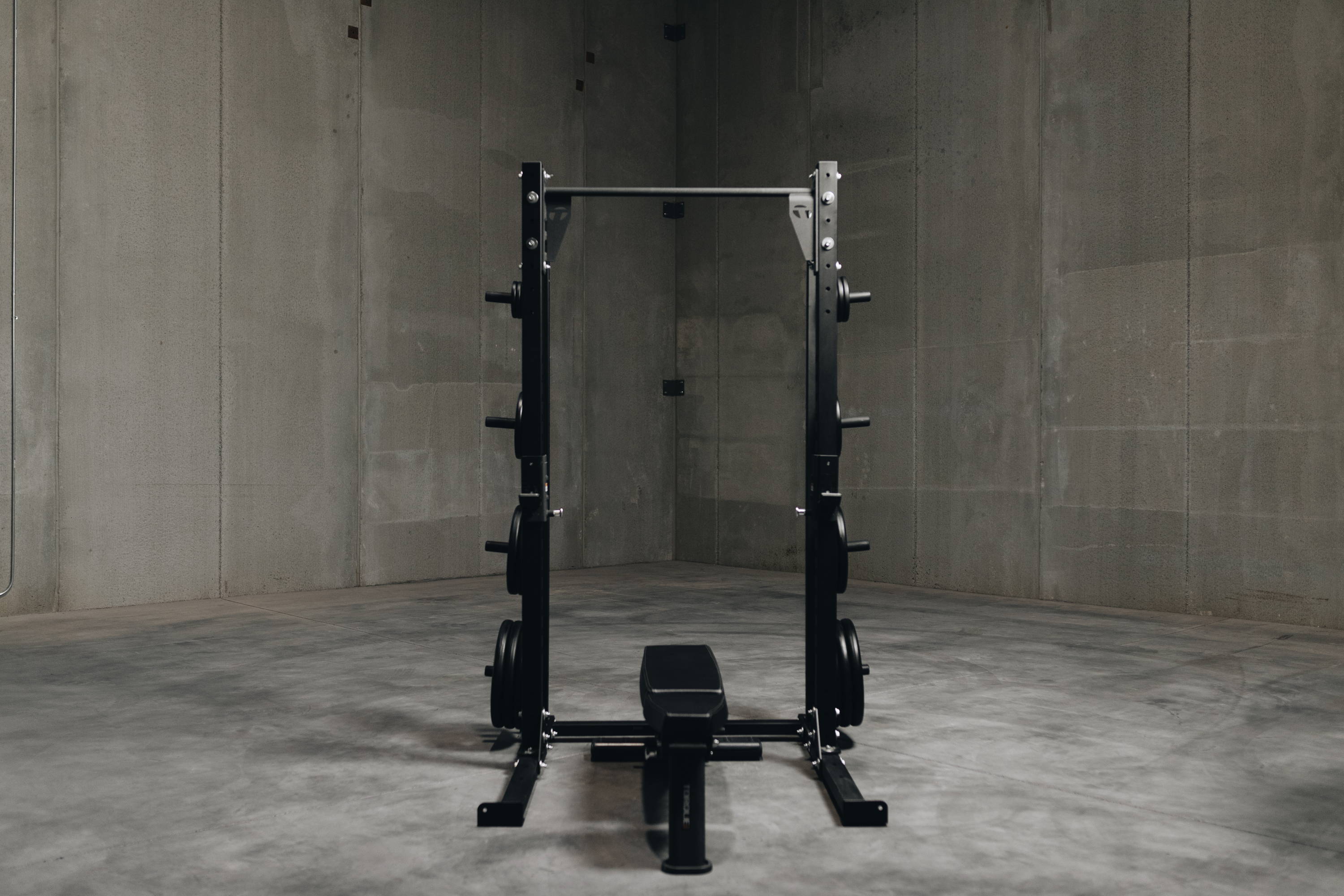 A standard garage gym will have the essentials for a good workout. Looking for specialized equipment, a variety of accessories & products? Building a garage gym may not be the right move.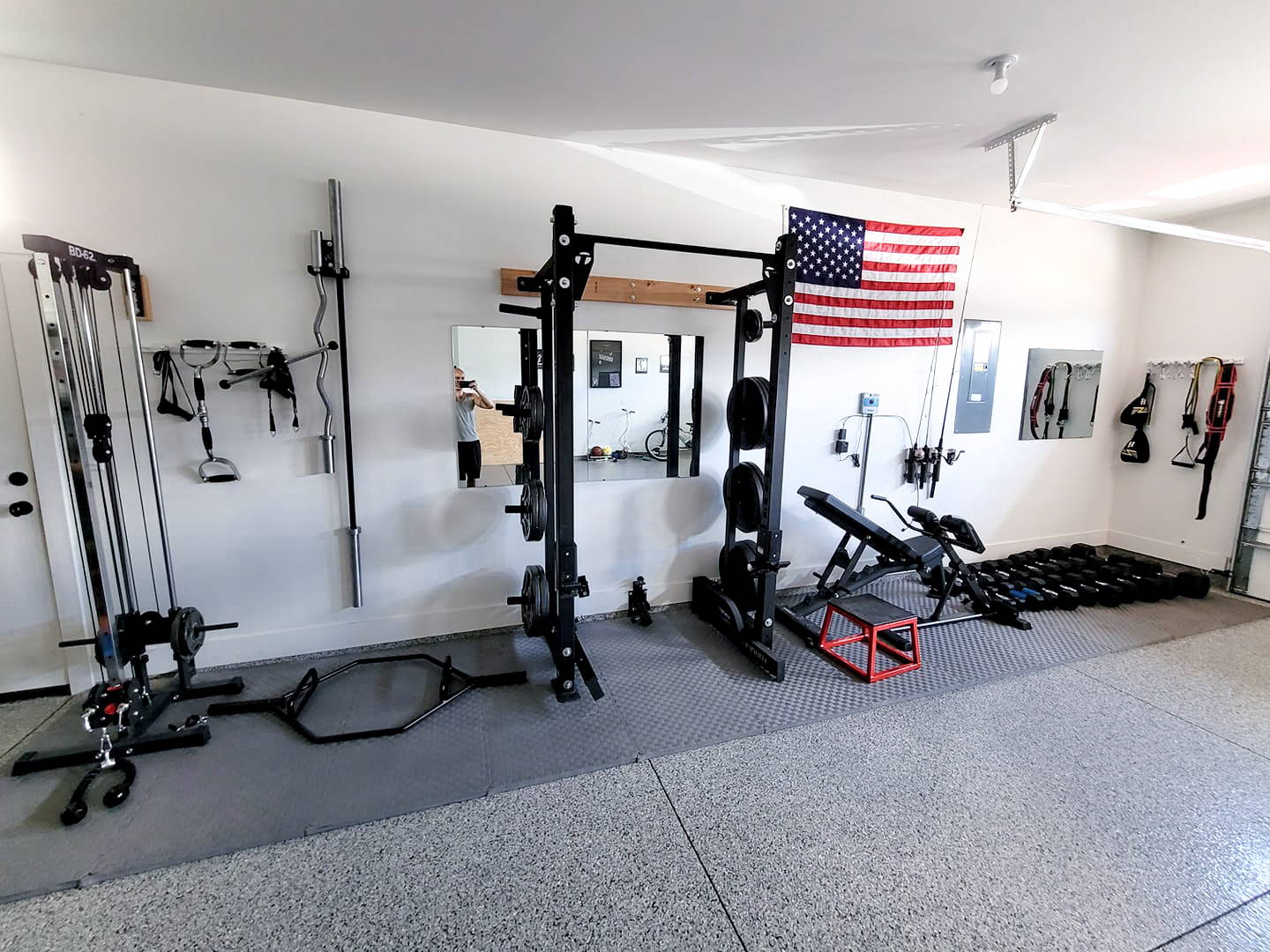 A garage gym requires a bit of space. At least one garage stall, at minimum, is needed to adequately outfit a garage gym. A small yet functional setup includes a rack, barbell and weight plates. If space for these essentials is lacking, a garage gym may not be the most optimal for training.
Garage gyms save time, require investment and dedication. Motivation is an important factor in the fitness journey. Working out from home can decrease commute and overall gym time, but also removes the accountability of swiping into a membership gym.
Interested in building a garage gym? Explore Torque Home Gym Packages page now to get started.