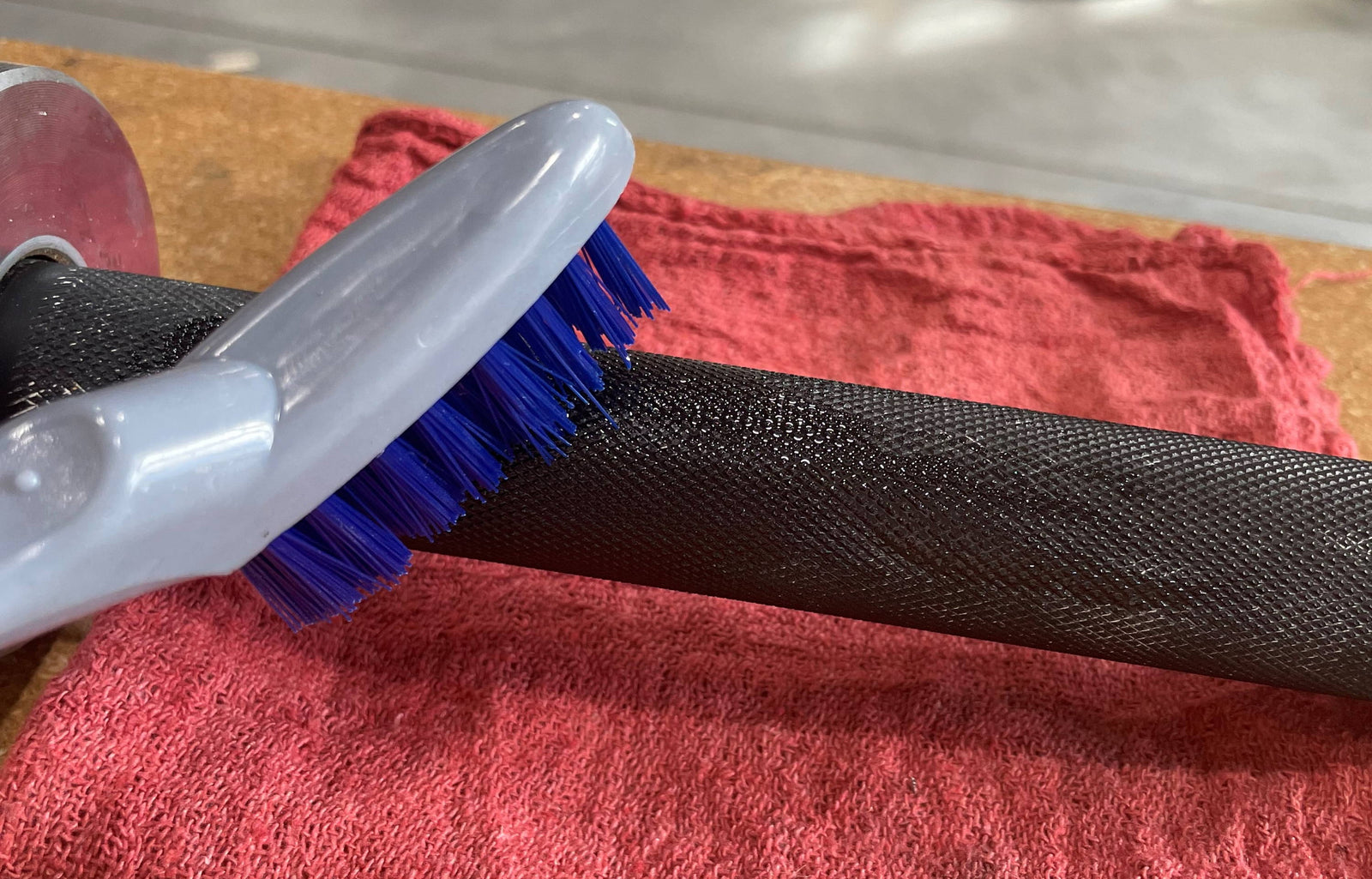 How to Clean & Care For Your Barbell
It is important to clean and maintain your barbell to keep it functioning as it should for years. Torque Fitness barbells are made from a variety of finishes. Please contact Customer Service if you have questions regarding caring for your bar's specific finish.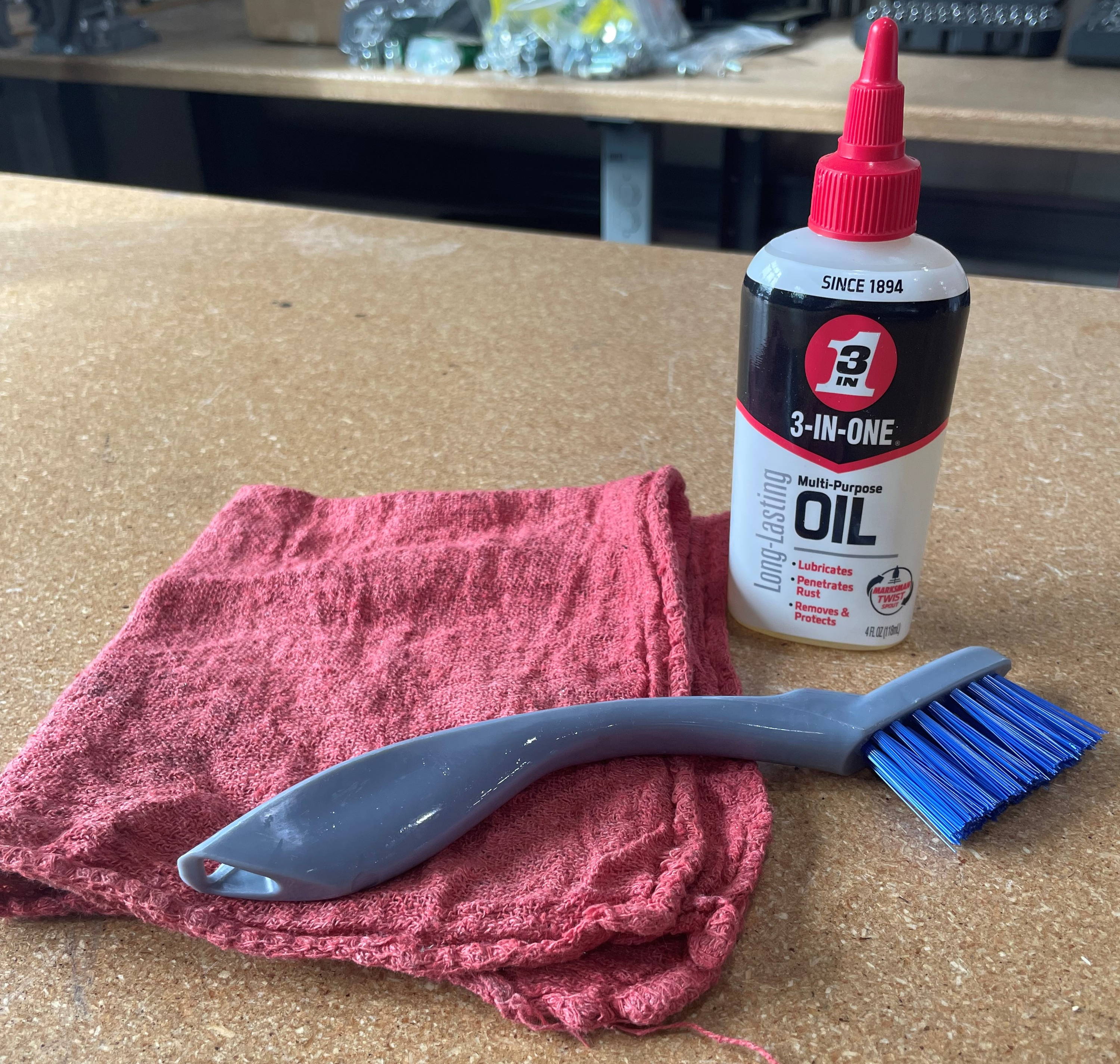 3-in-1 Oil

Stiff Nylon Bristle Brush

Microfiber Cloth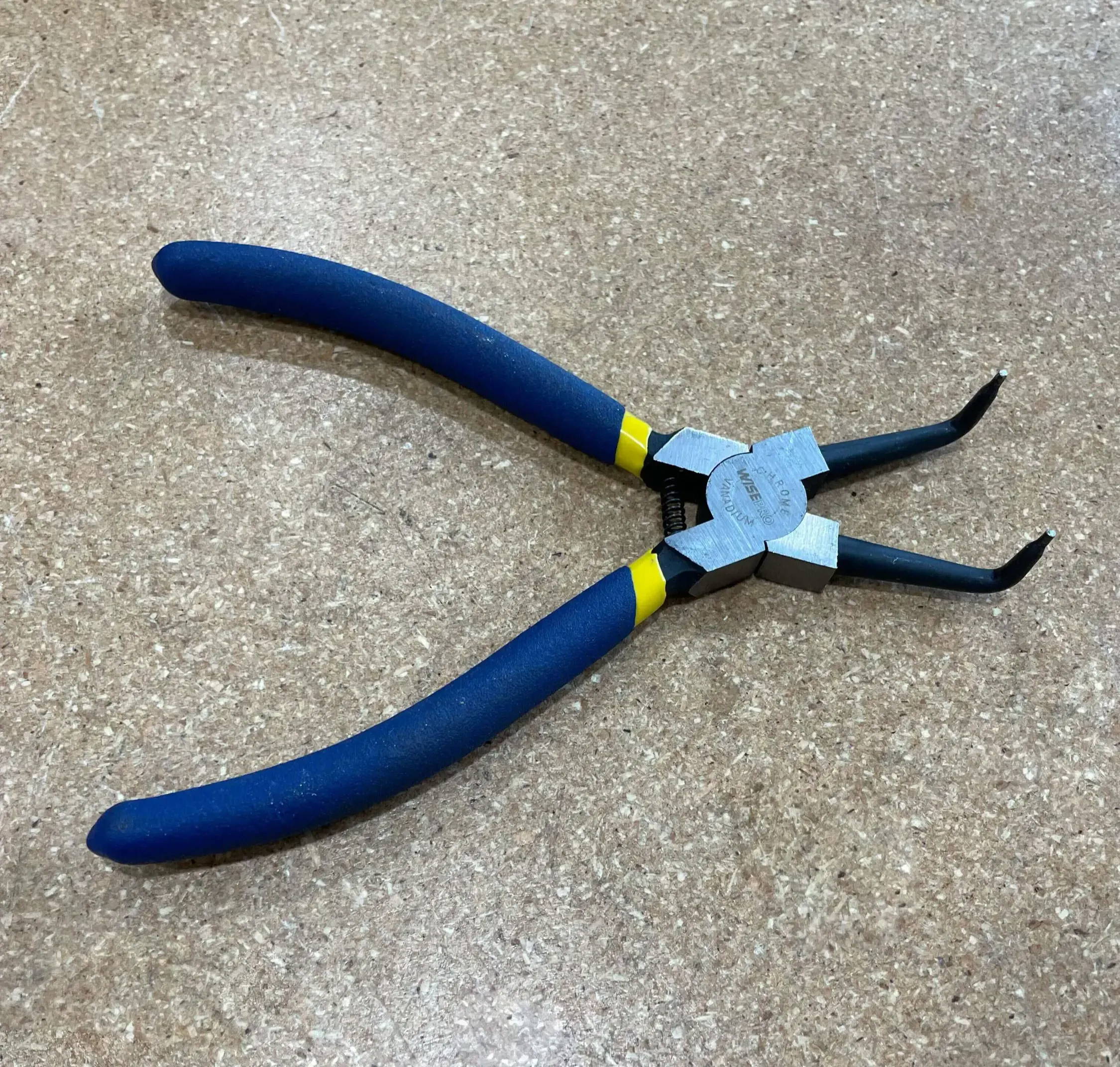 Cleaning the Knurling & Outside of the Barbell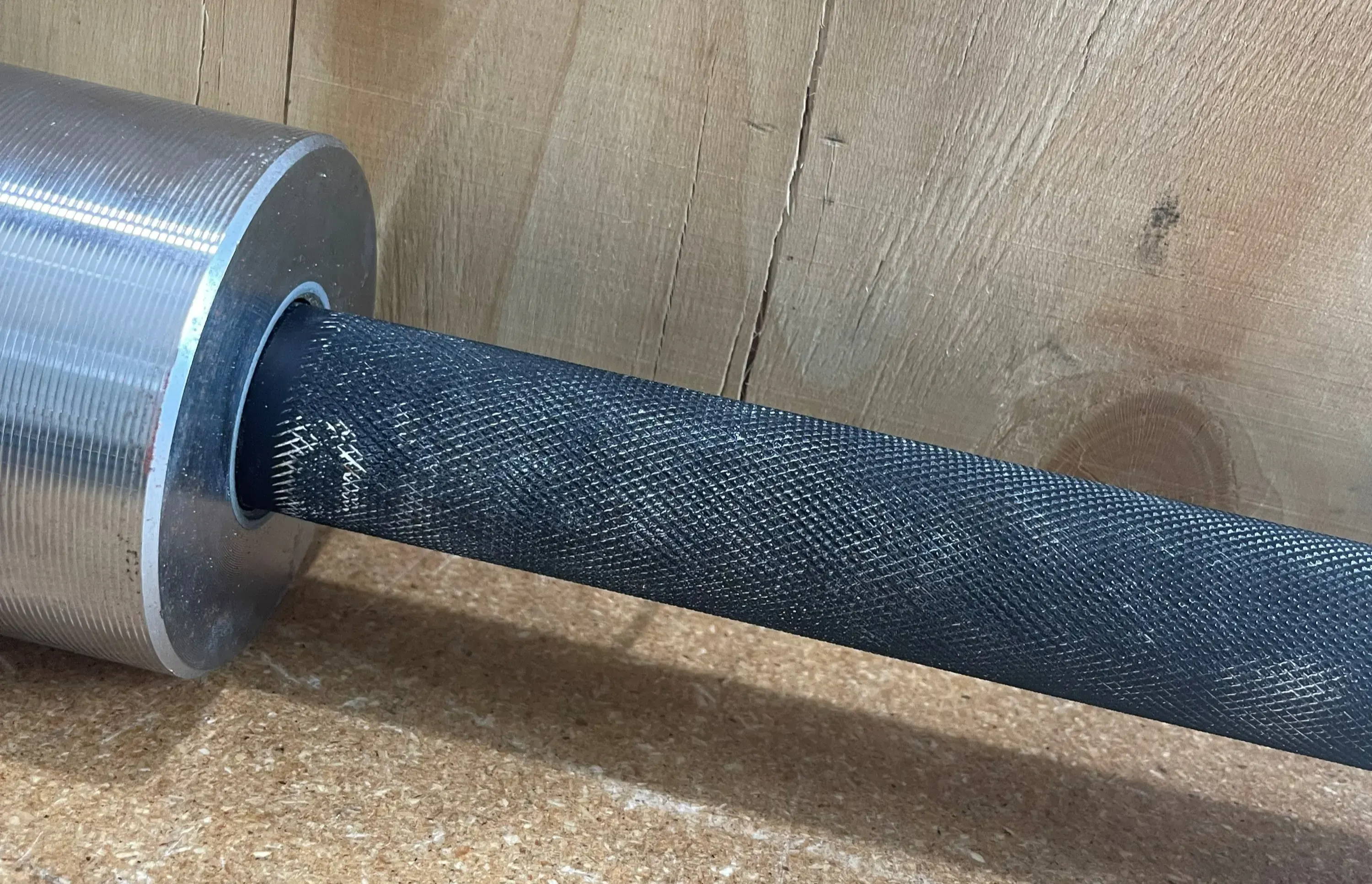 Start off by taking your 3-in-1 oil and applying a light amount on the barbell.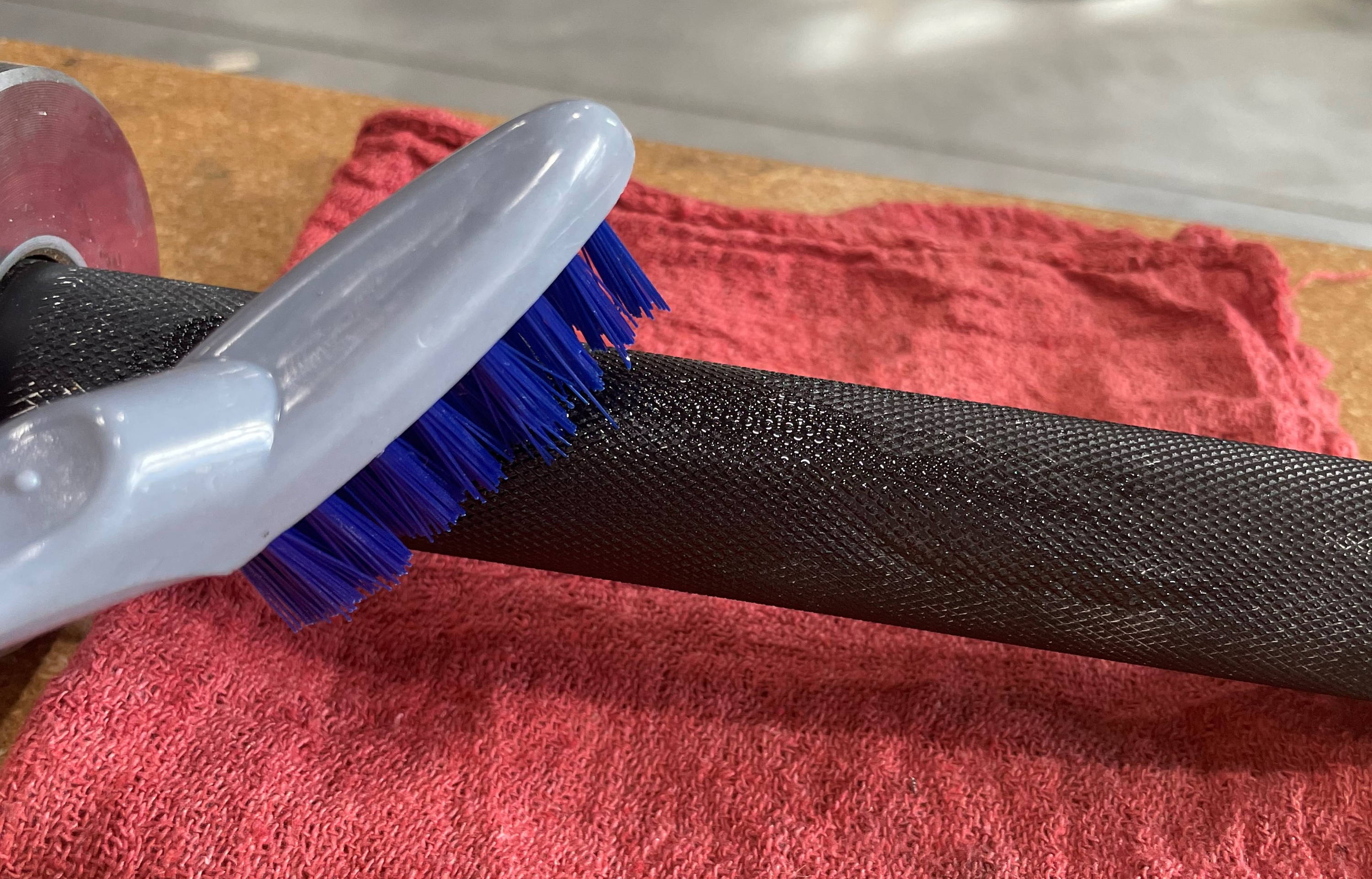 Next, take the nylon brush and brush off any surface rust and build-up in the knurling while working the oil into the barbell.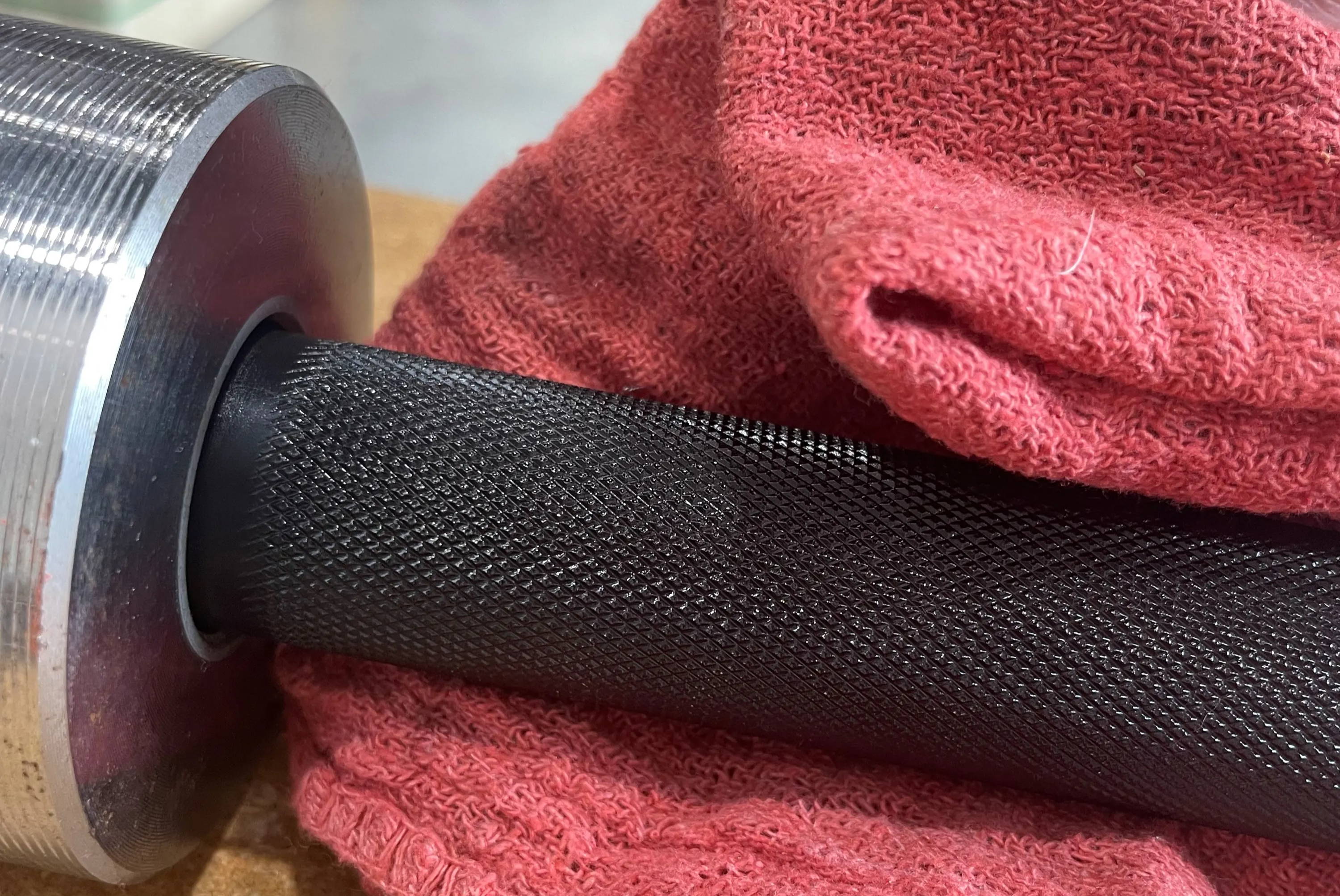 Wipe off the bar with the microfiber cloth.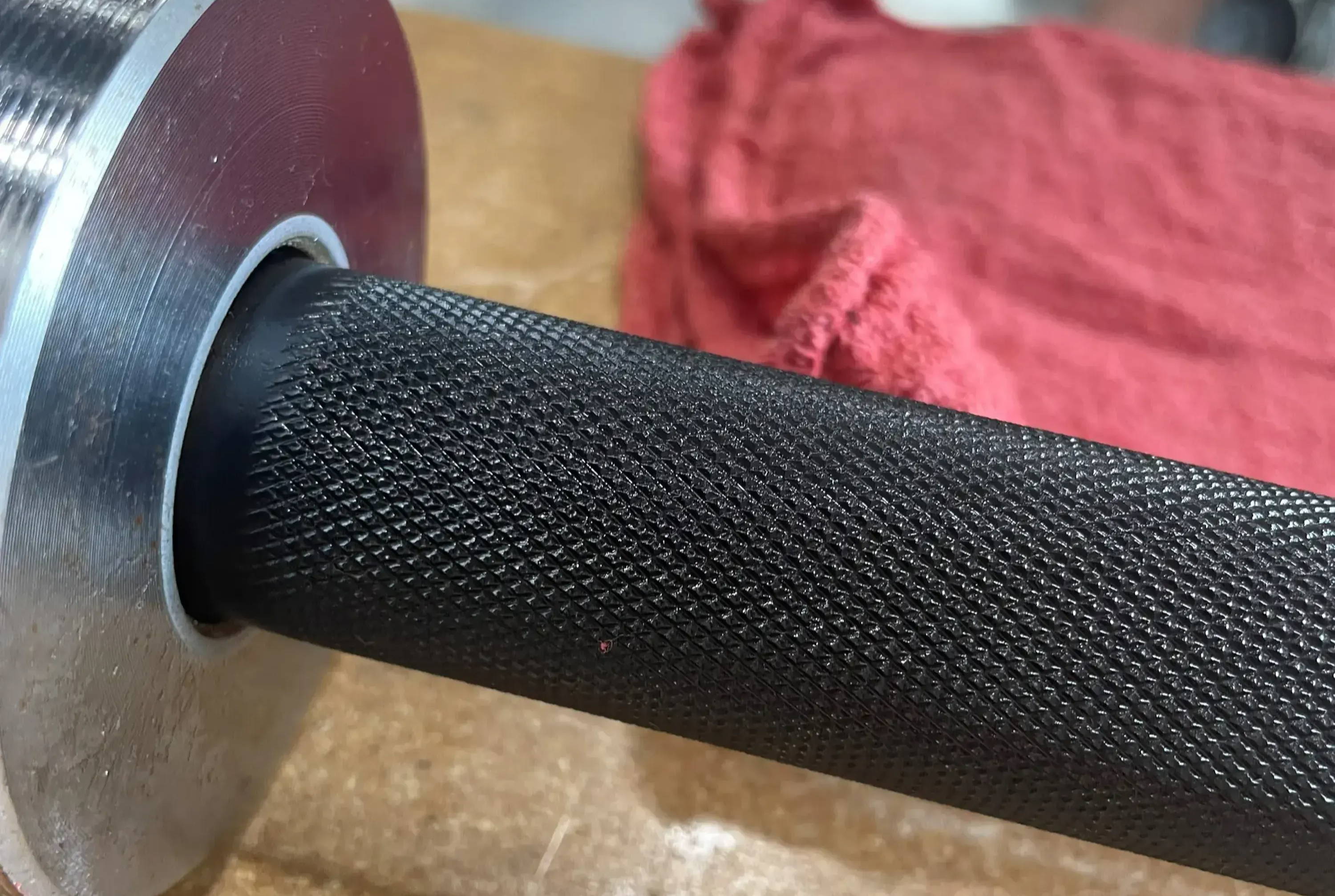 Repeat until the surface is clean.
Important to Note
You may find that the stiff nylon bristle brush does not completely clean the surface rust or dirt build up on your barbell. If that is the case, try switching to a steel bristle brush. If you own our Black Zinc Coated Barbell (O7XIB or O6XIB), using a steel brush may wear away some of the coating, causing discoloration.
Cleaning the Barbell's Sleeves & Inner Components
It is extremely important to remove components and replace them in the correct order. It is recommended to set each component in a line as they are being removed to ensure proper replacement.
Start by removing the outer retaining clip with a set of snap ring pliers. Set aside.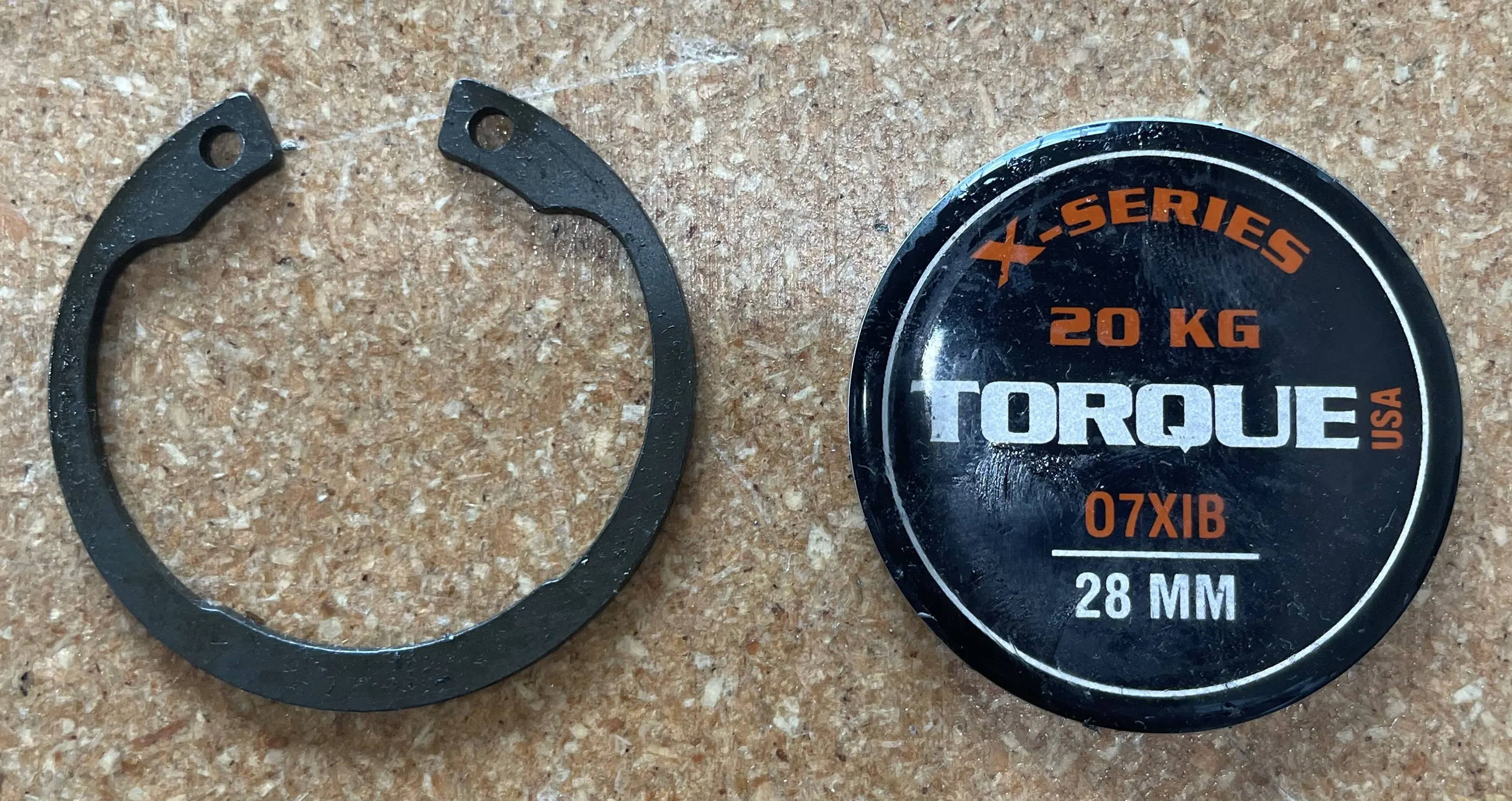 Remove the end cap. Set aside.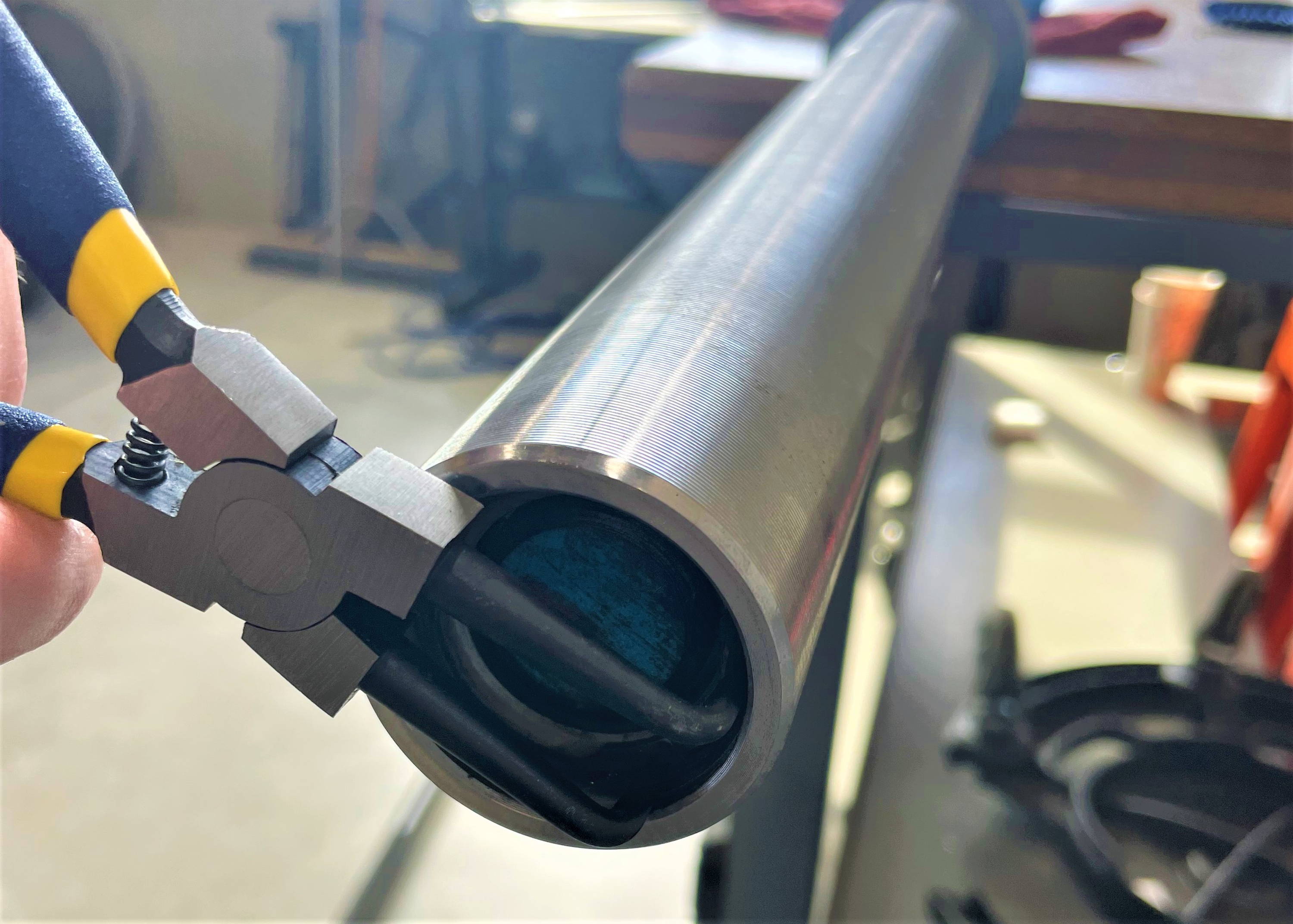 Remove inner retaining clip. Set aside.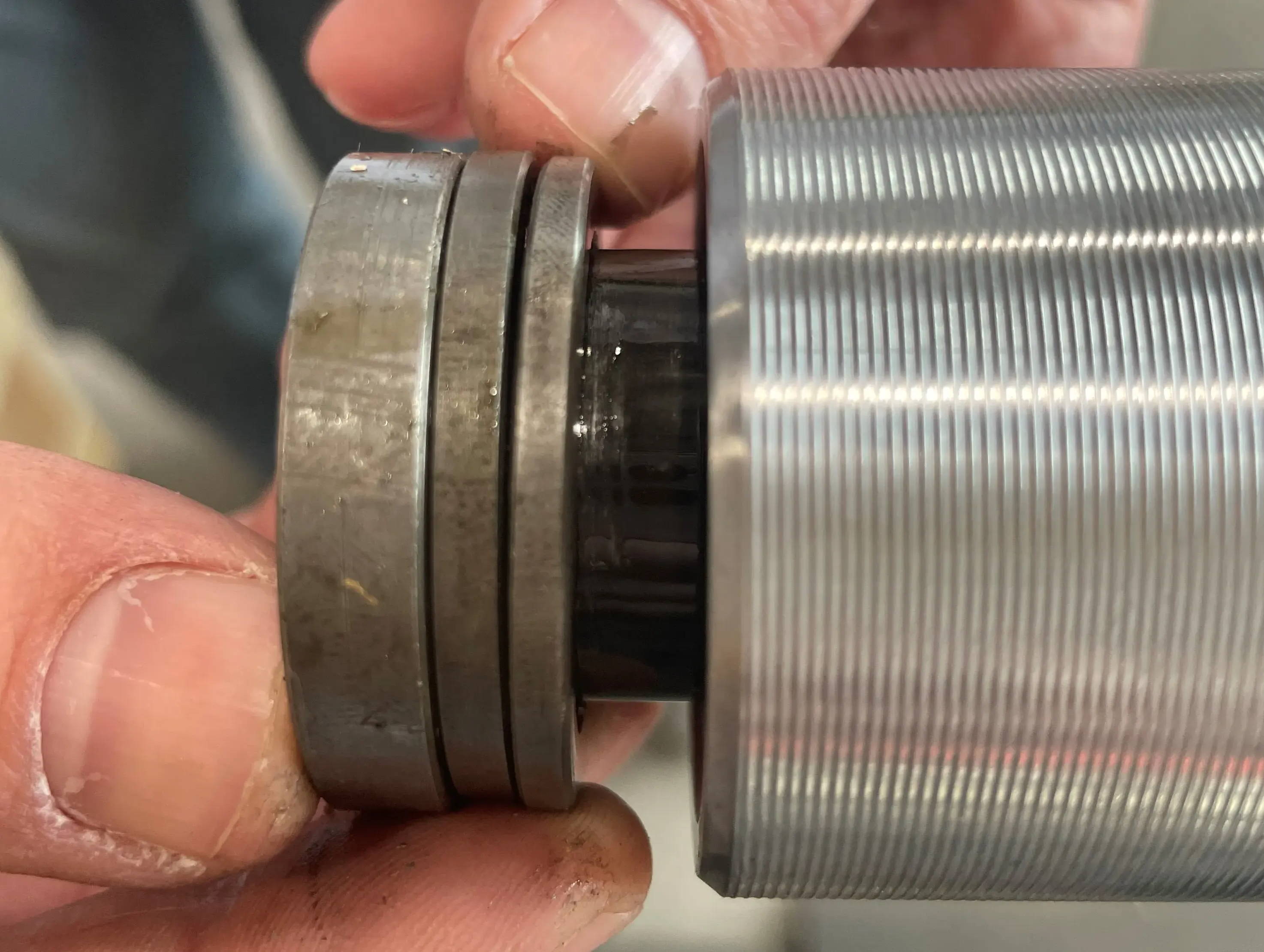 Slide sleeve back towards the center of the bar shaft. Remove full washers and half-moon washers. Set aside.
Remove sleeve from bar shaft.

Using a microfiber cloth, remove dirt and debris from the shaft.
Using 3-in-1 oil, lightly lubricate the portion of the shaft where the sleeve will sit. Spread oil using the microfiber cloth. It is only necessary to put oil on the portion of the shaft where the bearings in the sleeve make contact.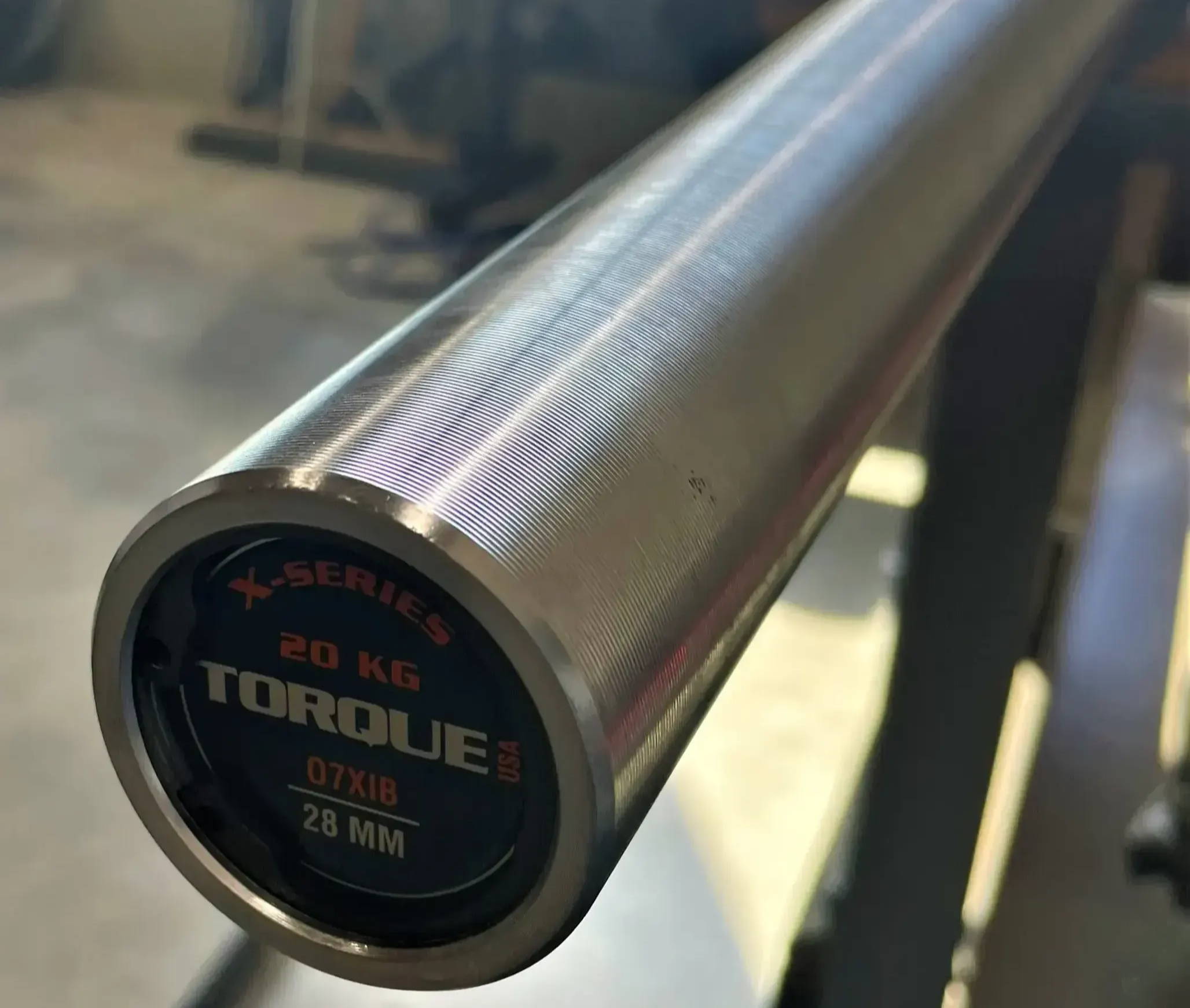 Replace components of barbell in reverse order. You are now finished cleaning and repairing your barbell! If you need further assitance or instruction, contact Customer Service and we will be happy to assist you.