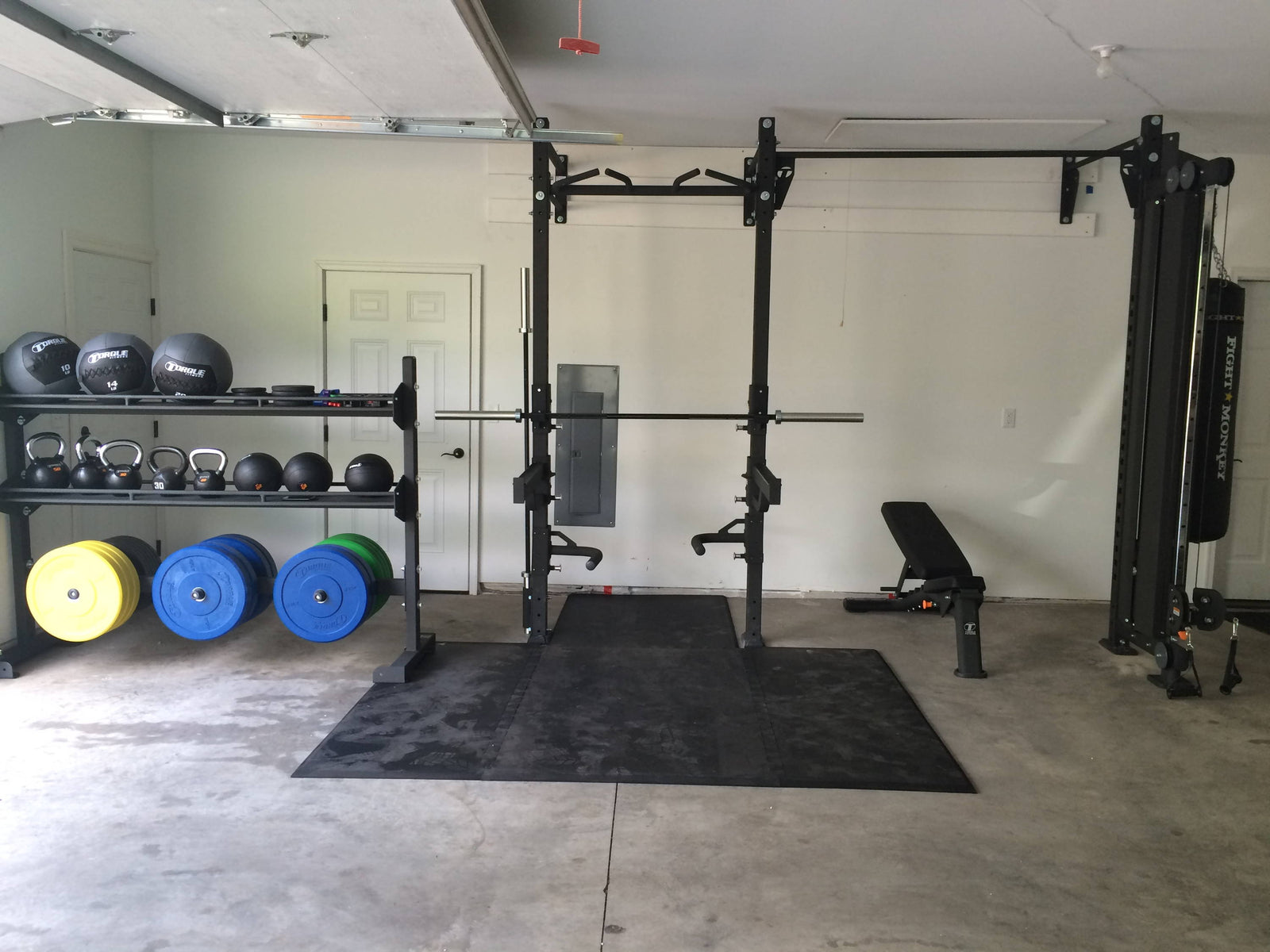 Commercial Quality Gym Equipment At-Home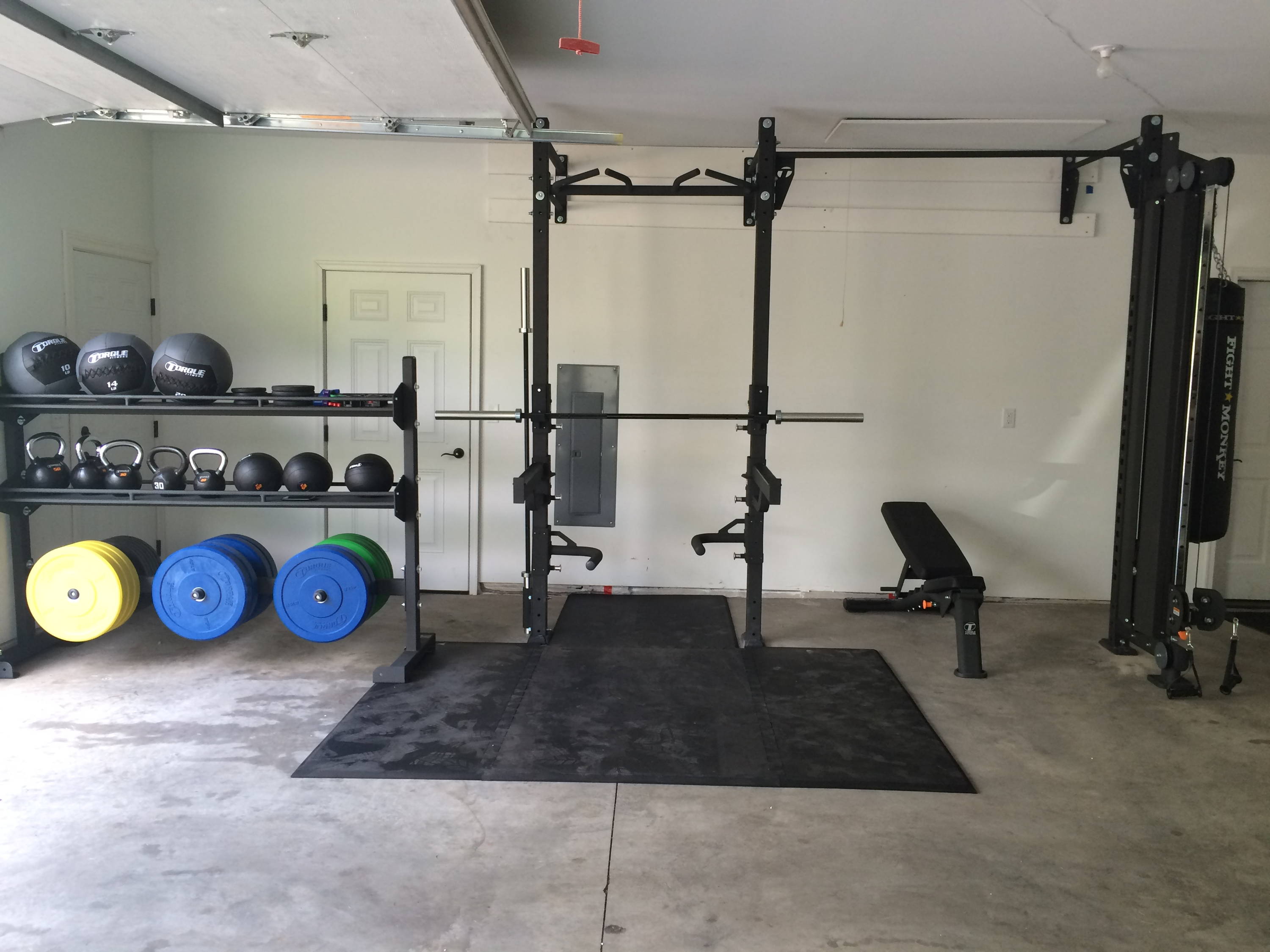 Creating the ultimate performance space at home can be a daunting task. The desire to build a home gym for peak performance postponed by endless questions of where to buy, what to buy, and how well products will withstand training. Home gym design can become overwhelming for new and experienced athletes. Torque Fitness offers a solution for at-home training; commercial quality products with real people ready to assist with design, discovering the right products, and efficient shipping for convenience. Because of Torque's roots in the commercial fitness space, delivering durable & functional products is at the core of every home gym order. There are various essentials needed in a home gym, depending on the type of training, but below highlights the top commercial-quality products Torque supplies home gym owners.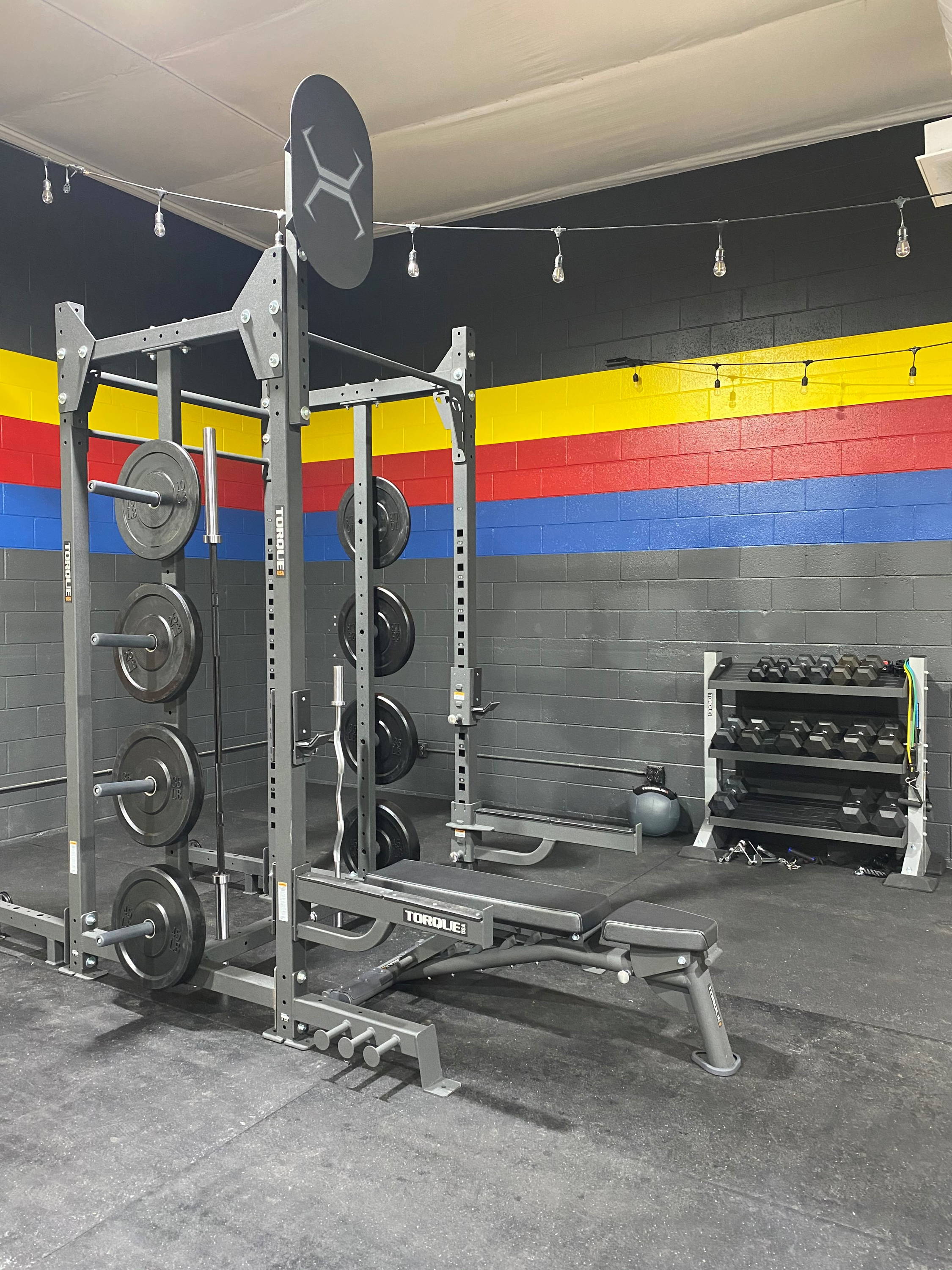 Lifting Racks
Lifting Racks are the foundation for home gym spaces. Torque's home gym lifting racks are designed with long-term training in mind, made with 3x3 steel gauge uprights, the quality is what most fitness enthusiasts see in club fitness facilities. The high & short squat racks from Torque Fitness deliver stability and the opportunity to take squat racks to a new level with various gym equipment attachments such as; a landmine attachment, a wall ball target, rope trainer & much more. Delivering a seamless look & feel is also important which is why each rack includes urethane boot covers and socket head cap screws for a clean and professional look. Torque's goal is to provide as many training opportunities as possible with one piece of equipment.
Wall-Mounted Squat Racks
With this mindset, Torque also crafted a Wall-Mounted Squat Rack to encourage space functionality. This piece of equipment was developed with commercial heritage and optimized for home gym spaces. Wall-Mounted Squat Racks are heavy-duty in nature and support a variety of attachments from storage to rope trainers, heavy boxing bags and various training tools for squats to pull ups & presses. Truly bringing the impact of large fitness facilities to the home gym!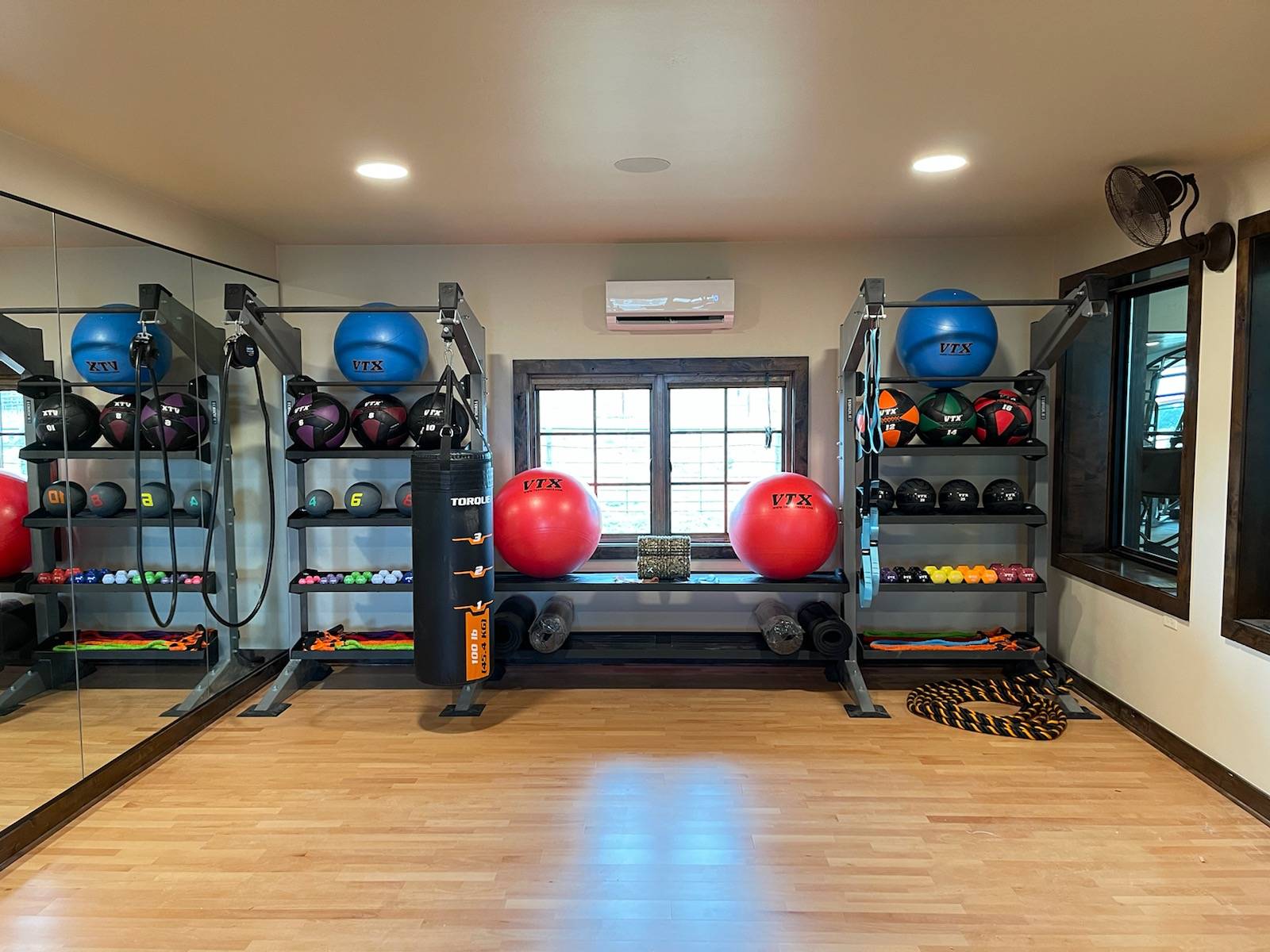 Accessories
Accessories and essentials are a dynamic part of the home gym experience. Torque supplies the same bars, benches & medicine balls used in club gym weight rooms to home and garage gym owners. By delivering quality products such as these, home gyms are able to breed athletes who are strong, resilient and training with the highest quality products within their own space. Dumbbells, kettlebells, and other training accessories are favorable for any sized home gym because of easy storage and various workout capabilities. From tucking dumbbells into a corner in the living room turned home gym, or storing them in a unit from Torque, accessories are an essential training tool.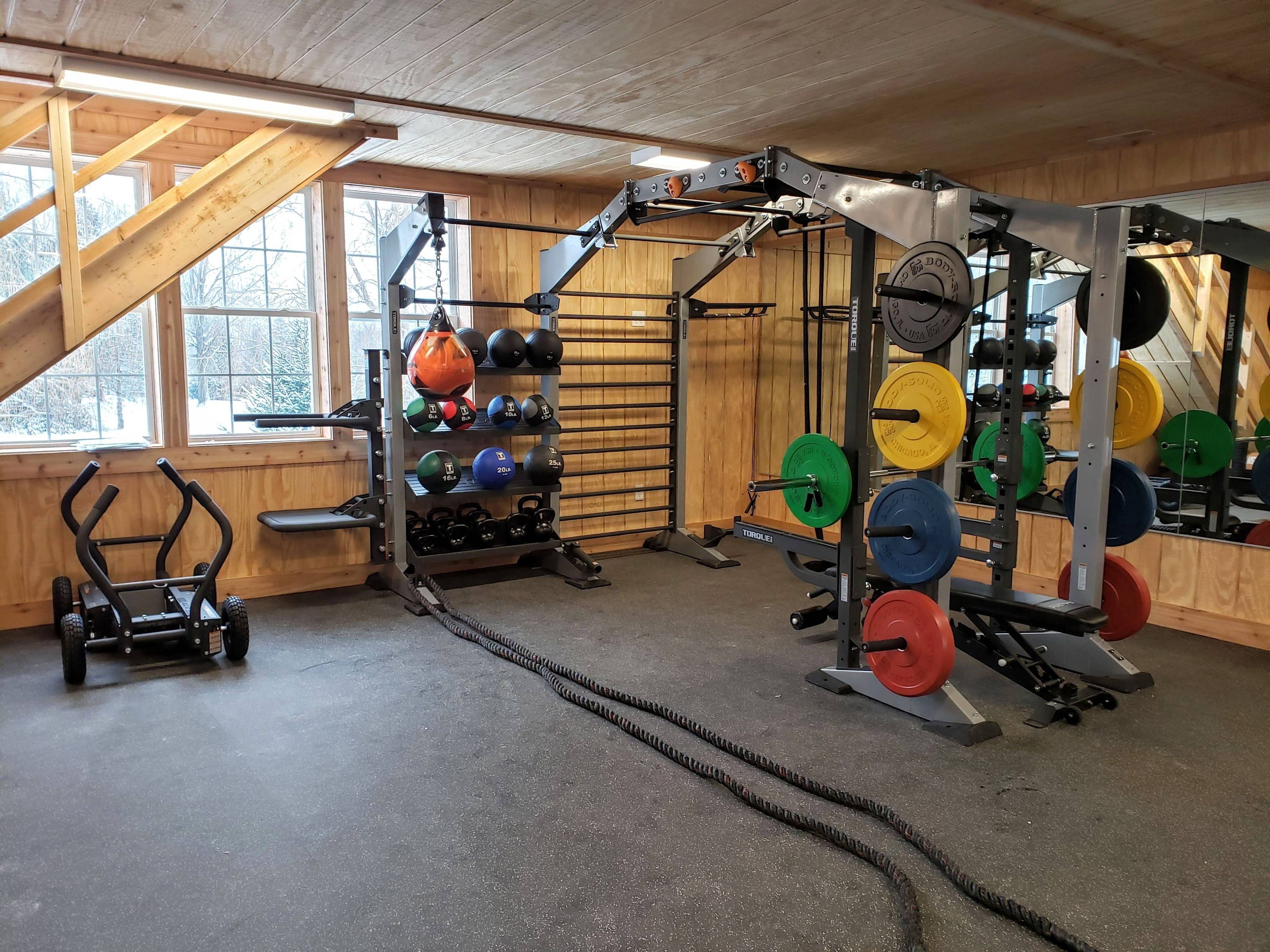 Bar & Plate Packages
Bar & plate packages are another way Torque takes at-home fitness to new heights. From barbells to bumper plates, there is an innovative training tool for most athletes. Torque's commercial quality products bring variety to home gyms. Packages include various weight sets and standard or Olympic barbells. This brings endless value to home gym owners - never wait for weights again!
Commercial quality at home is more important now than ever before. With constantly changing regulations, it is important to keep health & overall wellness top of mind. Turning a garage or at-home space into a gym is no longer a unique concept, but rather a necessary action. Torque ensures commercial quality gym equipment for any space, any size. Durability for limitless dedication.