The TANK M1 Push Sled: Your Garage Gym Conditioning Tool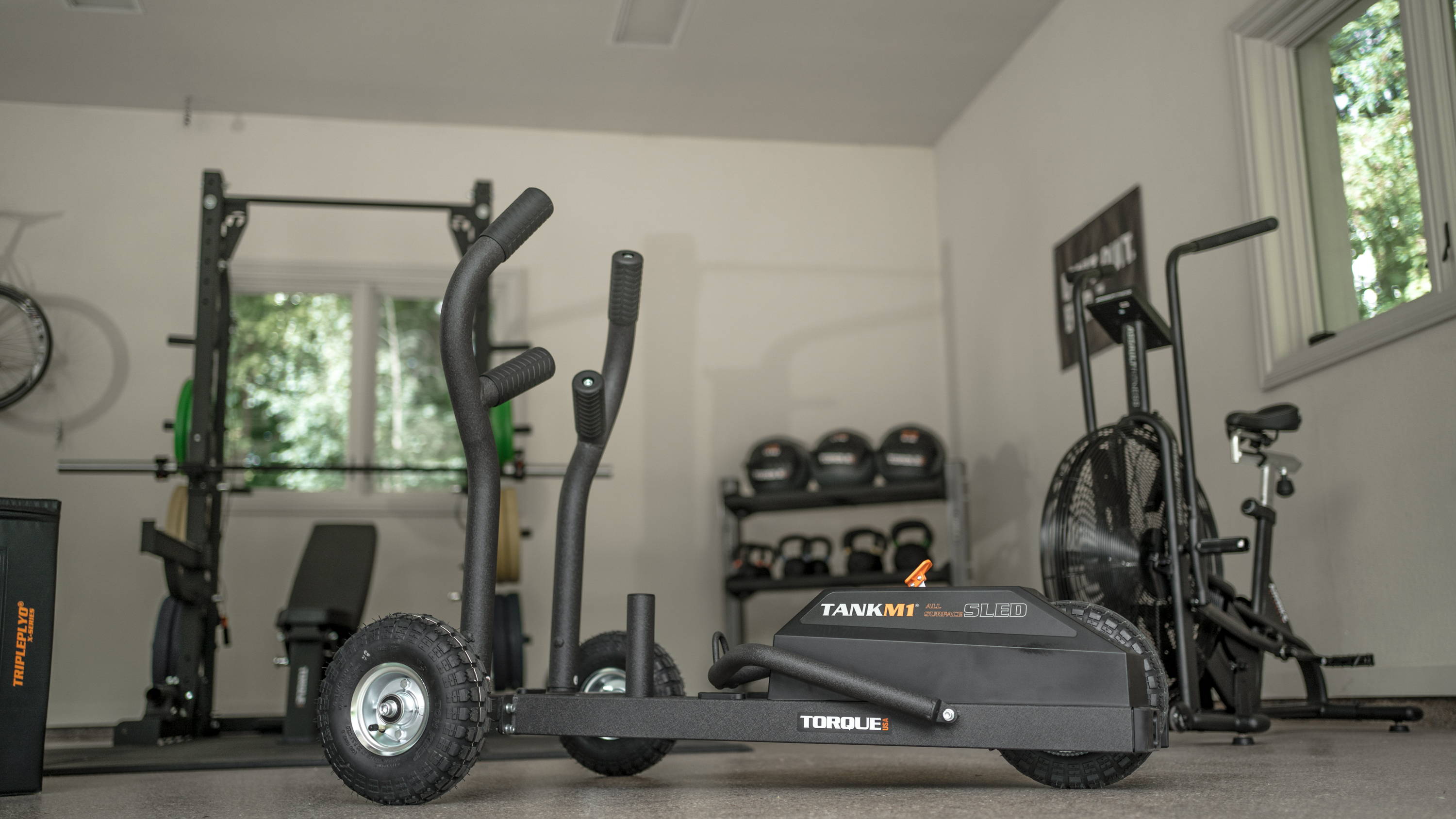 A Garage Gym Outfitted With the New TANK M1
Bored of the typical steady state cardio? Tired of the dreadmill? No longer. With the TANK M1 push sled, the training possibilities are endless. Designed with the garage gym enthusiast in mind, the M1 is an exceptional portable training sled at an attractive price point for athletes of all levels. With the same great TANK technology of our other models, you know that the harder you push, the harder it gets.
Unlike traditional friction sleds, the TANK M1 is nearly silent when pushed or pulled, meaning you can workout whenever you want without disturbing your neighbors. Whether you prefer getting an early morning session in before work, or enjoy HIIT training late at night, you can get your sled training in without fear of noise complaints.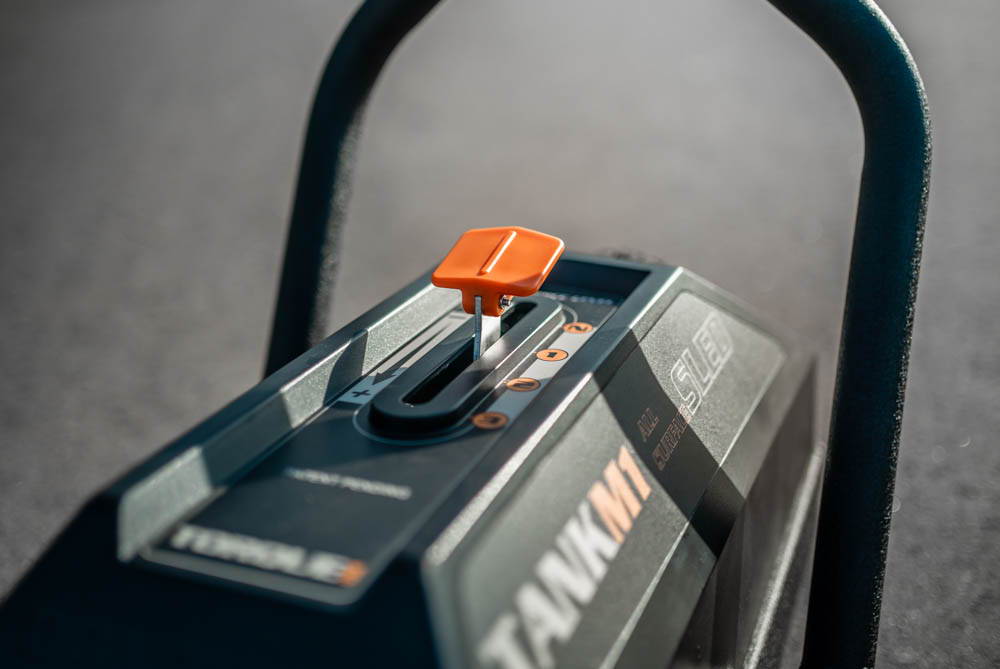 Three Levels of Resistance for a Variety of Training Intensities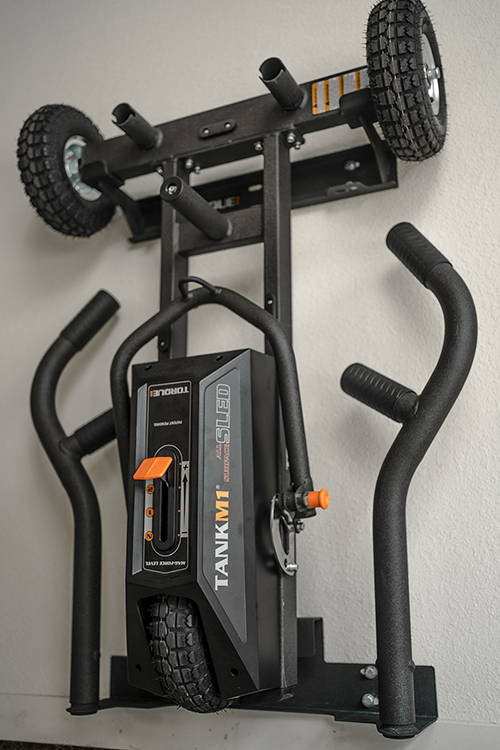 The Tank M1 Stored on the Wall with the Optional Wall Bracket
Trying to save some of your precious real estate in your home gym space? No worries, the TANK M1 has got you covered. Not only does the sled offer a compact design, it also comes with removable handles, making it an ideal conditioning tool for any home gym. The optional wall bracket makes storing the M1 on your garage wall extremely easy and frees up space for other training equipment.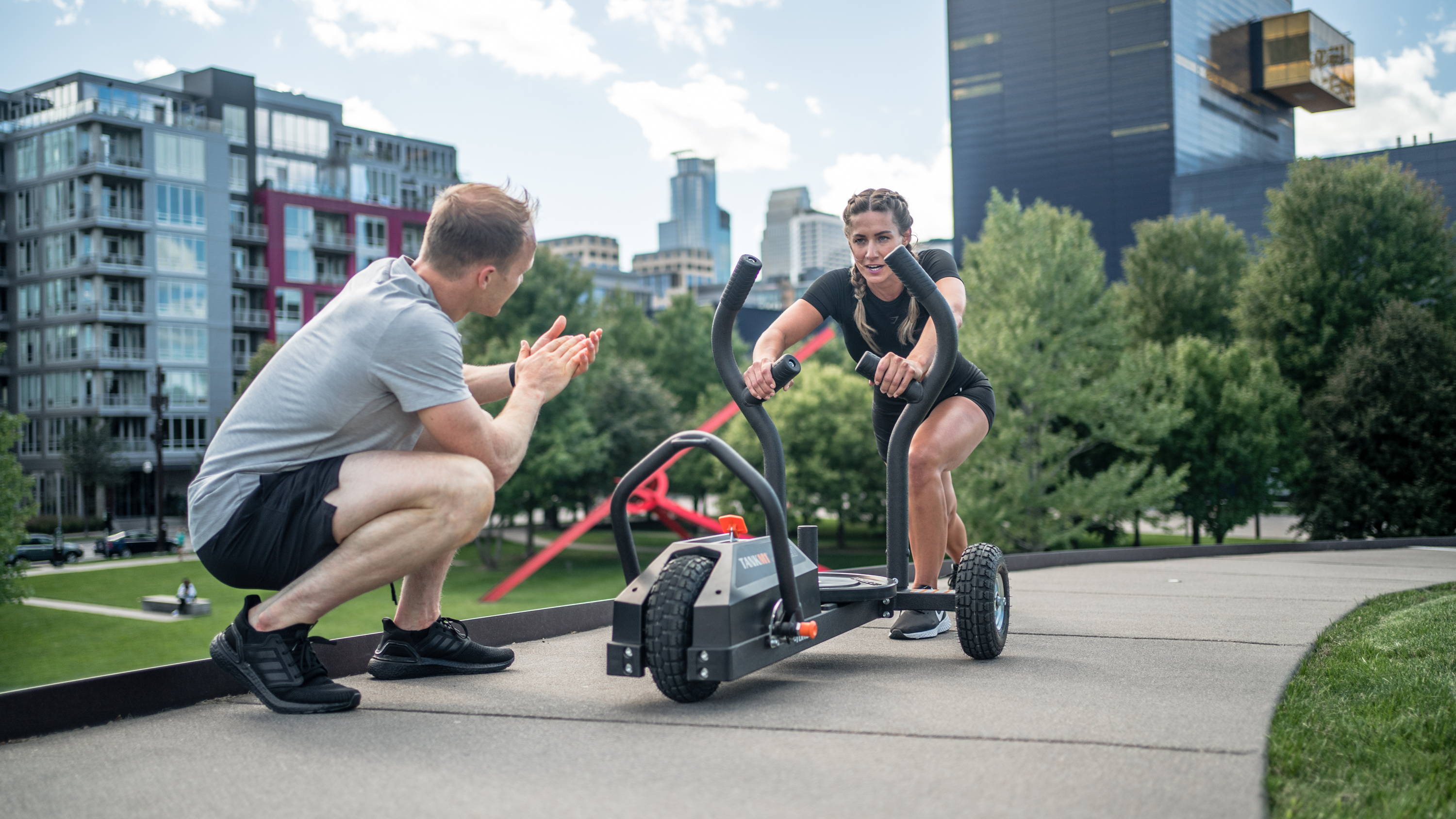 Working Out Anywhere Becomes Easy With the TANK M1's Compact Design
The M1's small footprint means you can take it virtually anywhere for a training session. Whether you want to do some HIIT at the park, or some drills on the football field, the TANK M1 can help you achieve all of your training goals with ease. Not to mention, the TANK works on all surfaces. We really do mean you can train anywhere. The TANK M1 fits easily in the trunk of virtually any vehicle.
Bi-Directional Training with the M1
Tired of having to turn your sled around in the dead heat of summer? The M1 solves that problem in a big way by being bi-directional. The M1 moves in both directions thanks to its sled with wheels design and low-tow bar handle.
Checkout our movements guide to see the vast amount of exercises you can do with the TANK M1. Be sure to also take a look at our M1 V-Straps and Tow-Rope accessories to maximize the variety of movements you can do with the M1.
Still undecided on which TANK Model to get? Take a look at our TANK overview page. Looking at completing your ultimate garage gym? Checkout our garage gym packages.